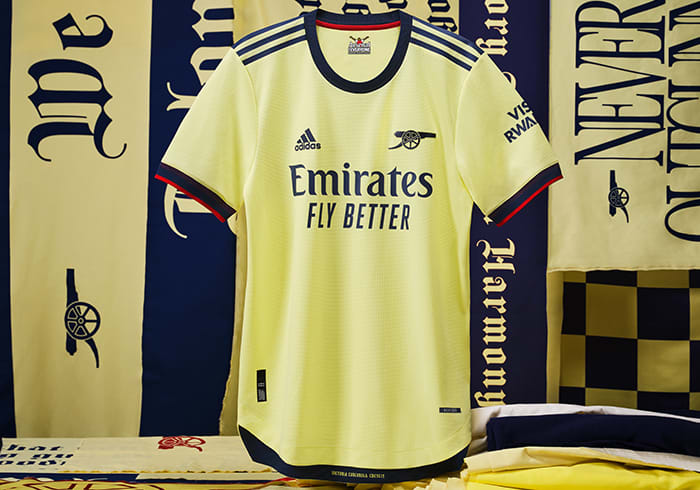 Inspired by the past but grounded in the present, the new Away jersey celebrates the 50th anniversary of the club's historic double in 1971. The jersey puts Arsenal's unique identity – in the form of the iconic cannon – front and center. This is club DNA you can wear with pride.
THE RETURN OF THE CANNON
Sign up to receive our newsletter and keep up with all Arsenal news.