adidas Hypersleek Shoes
Platform shoes with metallic details.
Forget definitions. Embrace duality and honor complexity, because that's where the excitement lies. The inspiration behind these adidas Hypersleek Shoes can be your Monday-morning mantra. You're not one to be boxed in, and neither are these shoes. The thick platform adds extra height, and the pointed toe lends a sophisticated edge. Slip these on and shatter some stereotypes. The world is daring you to, and you never say no to a dare.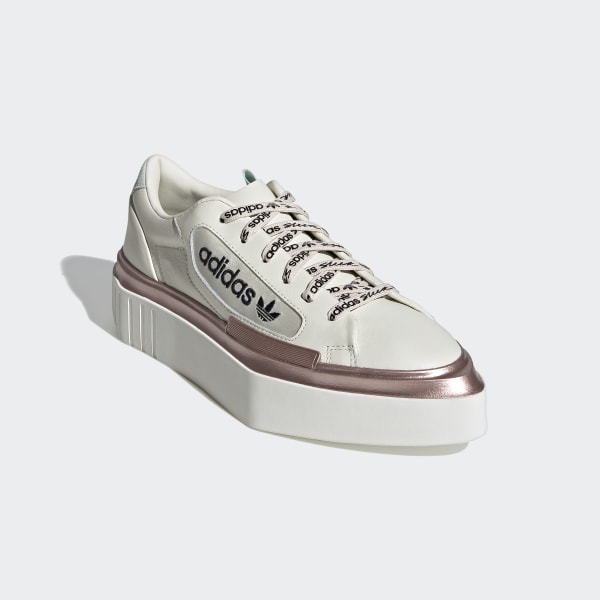 Specifications
Narrow, women's-specific fit
Lace closure
Leather upper
Hugs the foot
Sleek metallic shoes
Rubber outsole
Product colour: Off White / Ash Grey / Copper Metallic
Product code: FV4084
adidas Hypersleek Shoes
Off White / Ash Grey / Copper Metallic