HIT THE BARRE
Step into the studio and practice your barre workout with a partner.
Maya is a professional model who grew up dancing in her mum's ballet studio. Here she fell in love with barre and dance. She's training with Mellie, who's captain of adidas Runners in LA. Bringing their workout into the studio, the two are able to learn from each other. The intensity varies, but the focus stays high.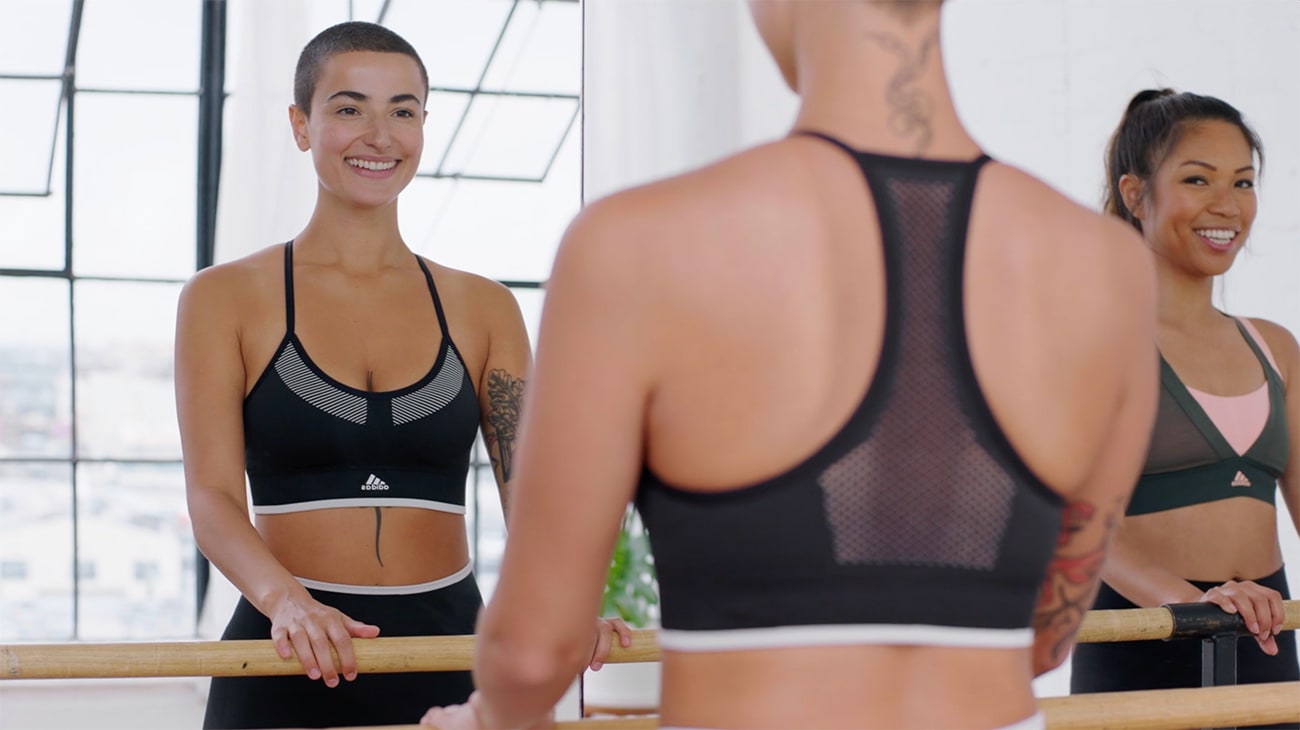 MAYA
WHY BARRE?
"Barre is a great way for me to stay toned and balanced. It's both physical and mental. Focusing on each part of your body is key to building strength.
HOW DO YOU WORK IT YOUR WAY?
"Workouts that are similar are yoga and Pilates; both are controlled full-body workouts that strengthen and tone. Barre is easy to do at home, at your counter space or anywhere with a chair."
THOUGHTS ON THE OUTFIT?
"The bra and tights were very form-fitting and light. The material was extremely comfortable and easy to move in. I love the style and fit of both."
The bra supported me so well, unlike most sports bras I've tried. I love the material and straps. The fit is perfect, and very easy to move in. -Maya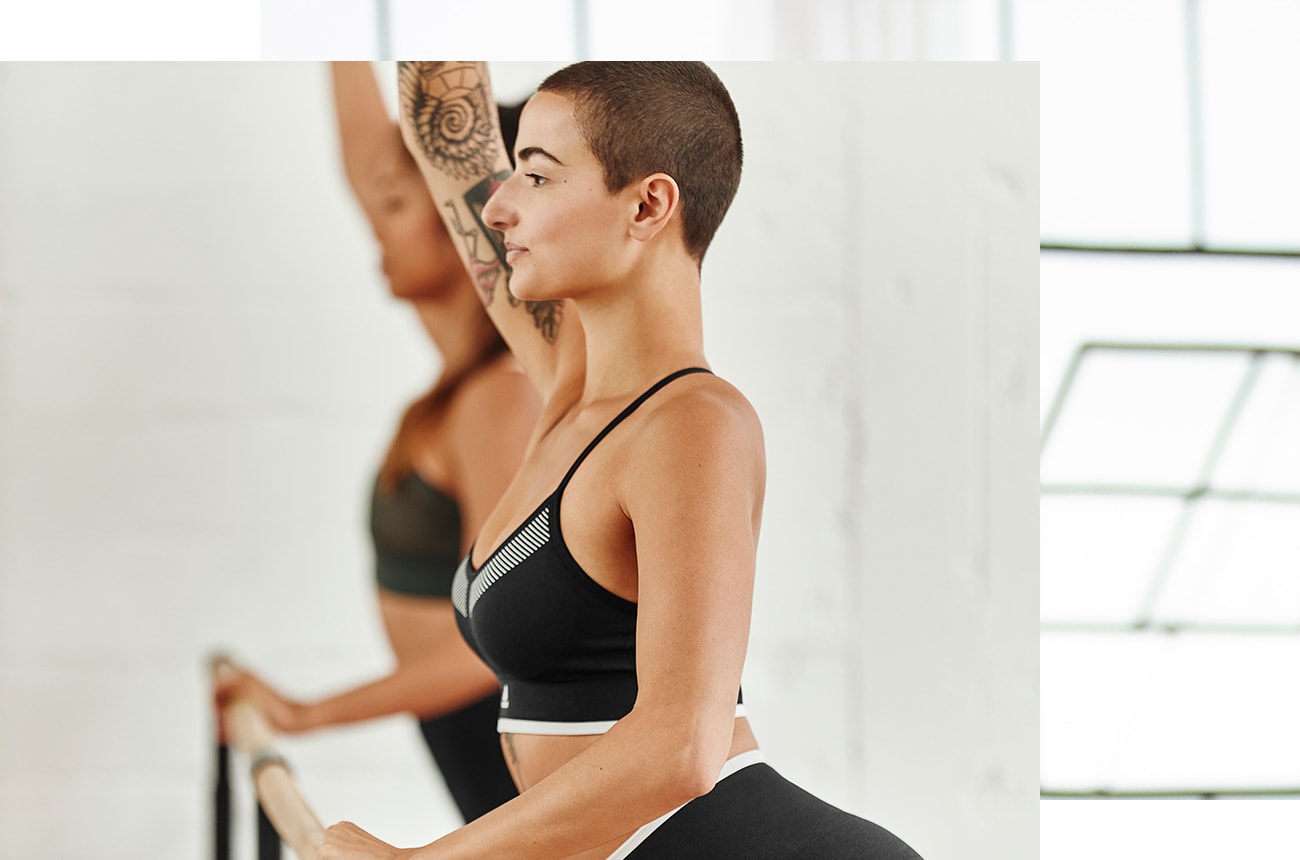 Mellie
WHY WARM UP?
"Warm-ups are definitely needed! You're just asking to get injured if you don't warm up. I like to do dynamic stretches before a workout."
HOW DOES BARRE HELP YOU RUN?
"I've found with running that strength training is 100 percent essential. It's hard to run without strong legs, core, shoulders and even arms."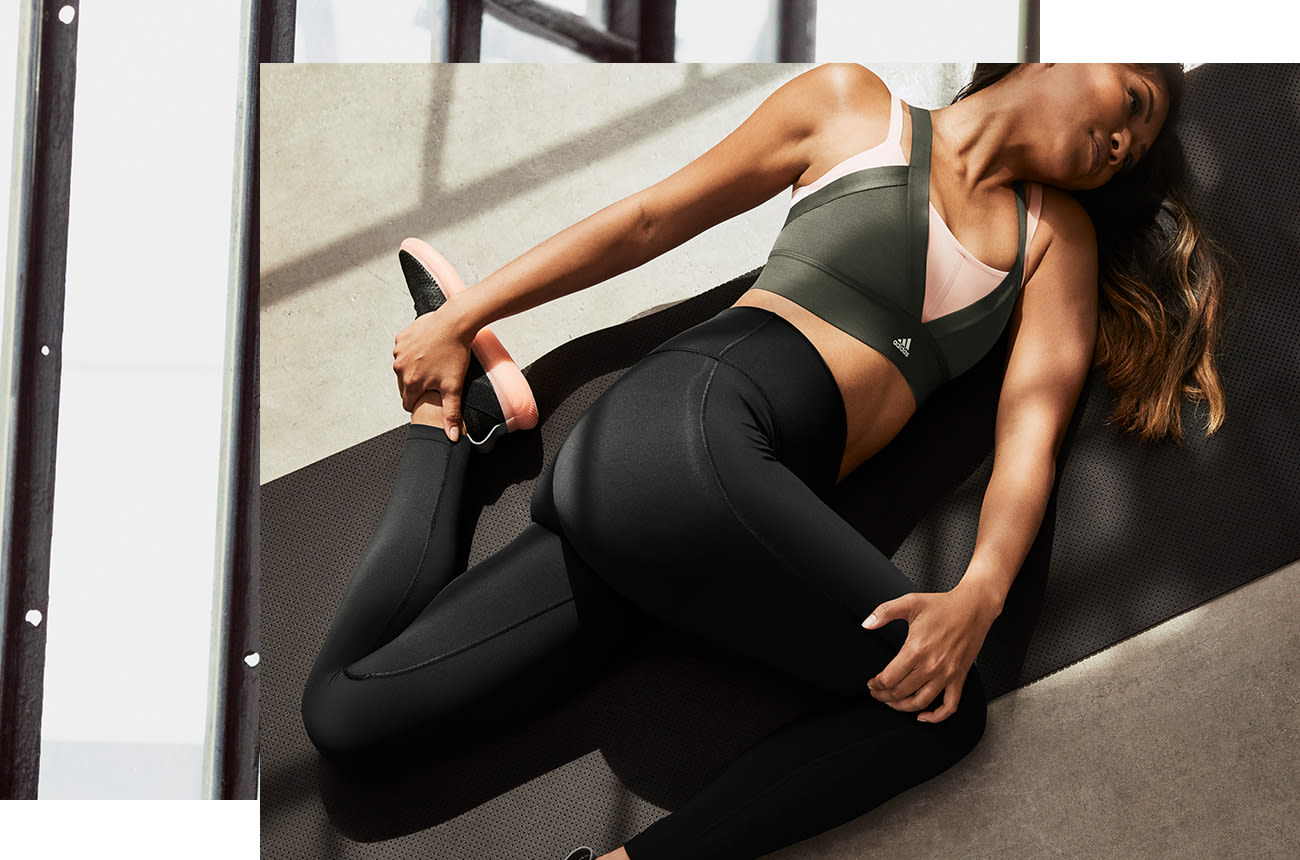 FIND YOUR FIT
Want to find a sports bra that fits your shape? And tights that move with your body?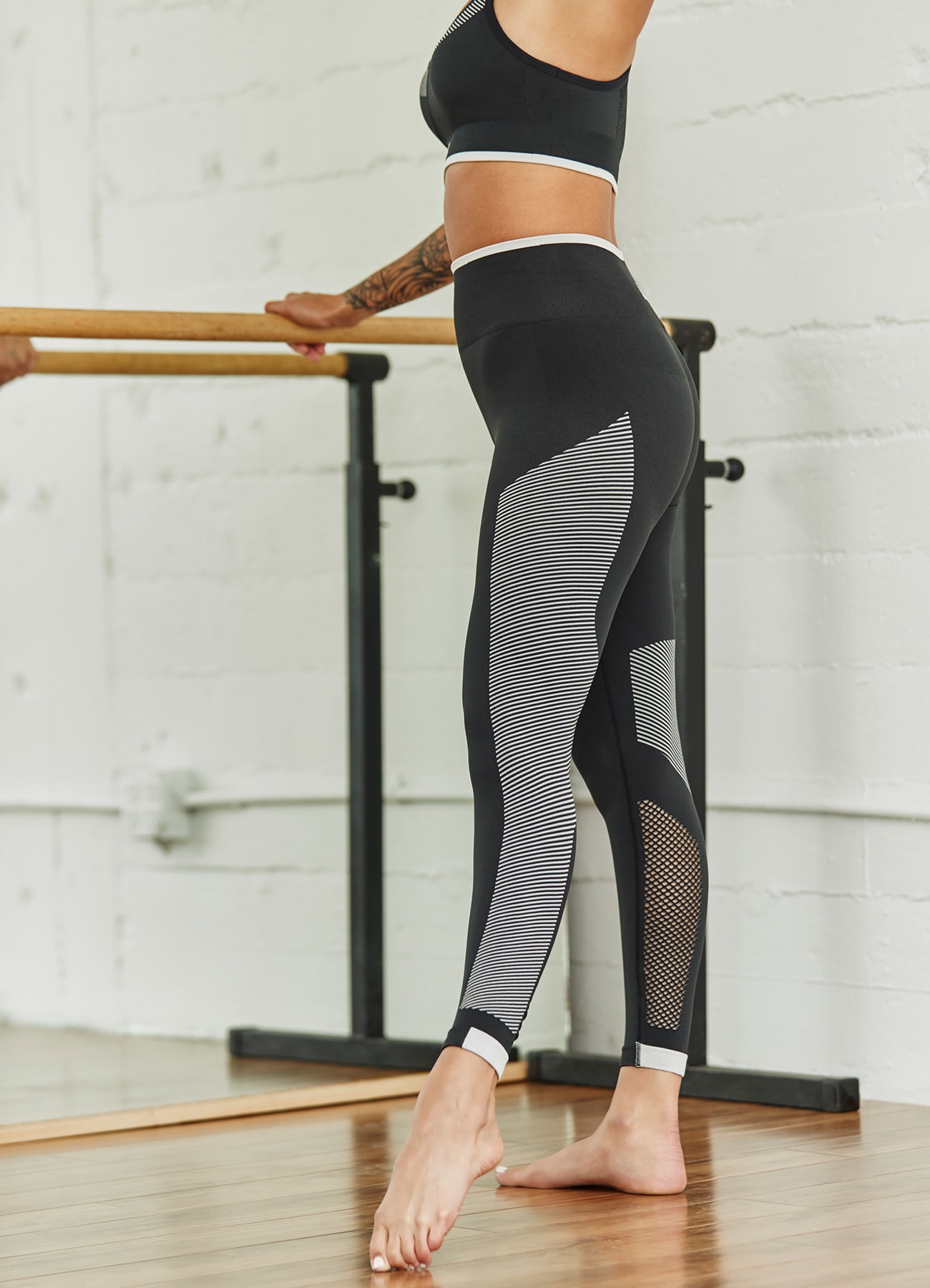 ALL ABOUT BRAS
ALL ABOUT TIGHTS

ALL ME BRA
This bra gives light support and is great for smaller cup sizes. The removable pads and variety of strap styles mean you'll be able to move freely and comfortably.

BELIEVE THIS TIGHTS
These tights are soft and comfortable, and hug your body. With a high waistband and beautiful cut lines that flatter your figure, you'll be moving with ease.
Stay Updated
Be the first to know all about stories, launches and events.