Stay flexed. Stay fit.
Wear an outfit designed to work with you.
What you wear to work out during the winter makes all the difference. Meet Chelsey, an experienced yoga teacher who's been practicing since she was 15. The key for her is an outfit that allows ultra-flexibility while staying comfortable, so she can breathe, focus, and pose.
VIDEO: See Chelsey work it her way – with the right bra and tights.
CHELSEY
WHAT HAS YOGA TAUGHT YOU?
Yoga teaches me about the impermanence of things and how I'll get a new moment. The one I'm in will not last. A mantra to remind me of this is 'Now, it's like this.'
DOES YOUR WORKOUT CHANGE IN THE WINTER?
Absolutely, in colder climates or seasons, my body requires more time to heat up.
WHAT IF YOU DON'T WANT TO WORK OUT?
The hardest thing is to get off the couch and to the gym. So I say 'just a little every day.' That's enough to get me out the door, and it takes the pressure off from having to do a 4-hour gym session.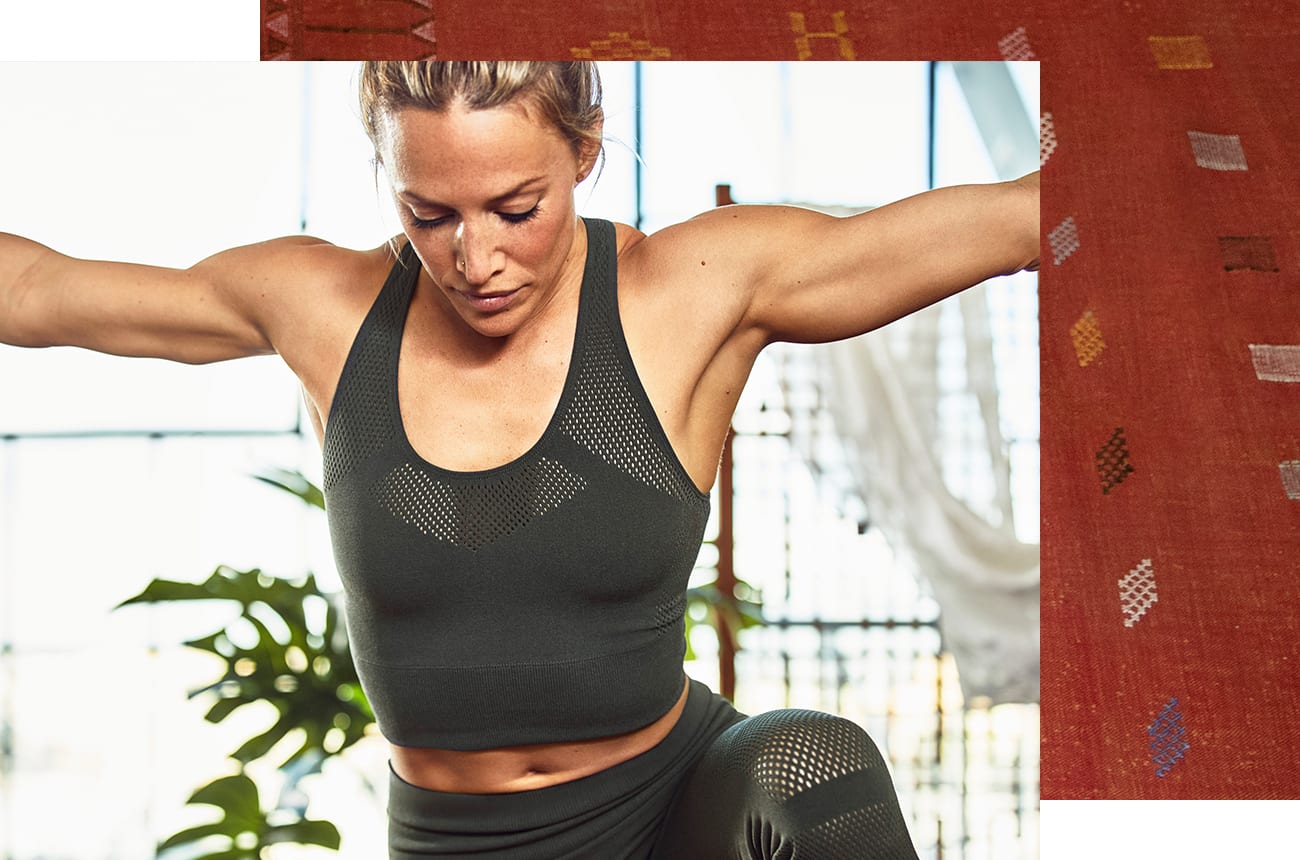 IMAGE: Powerful focus.
HOW DOES STRENGTH TRAINING HELP WITH YOGA?
Strength and conditioning are very important for yogis because we tend to be hyper-mobile, so stability is key to longevity. I always travel with a resistance band.
THOUGHTS ON THE OUTFIT?
By far my favorite top for yoga. I like the tights because I feel held in by the waist but not constricted.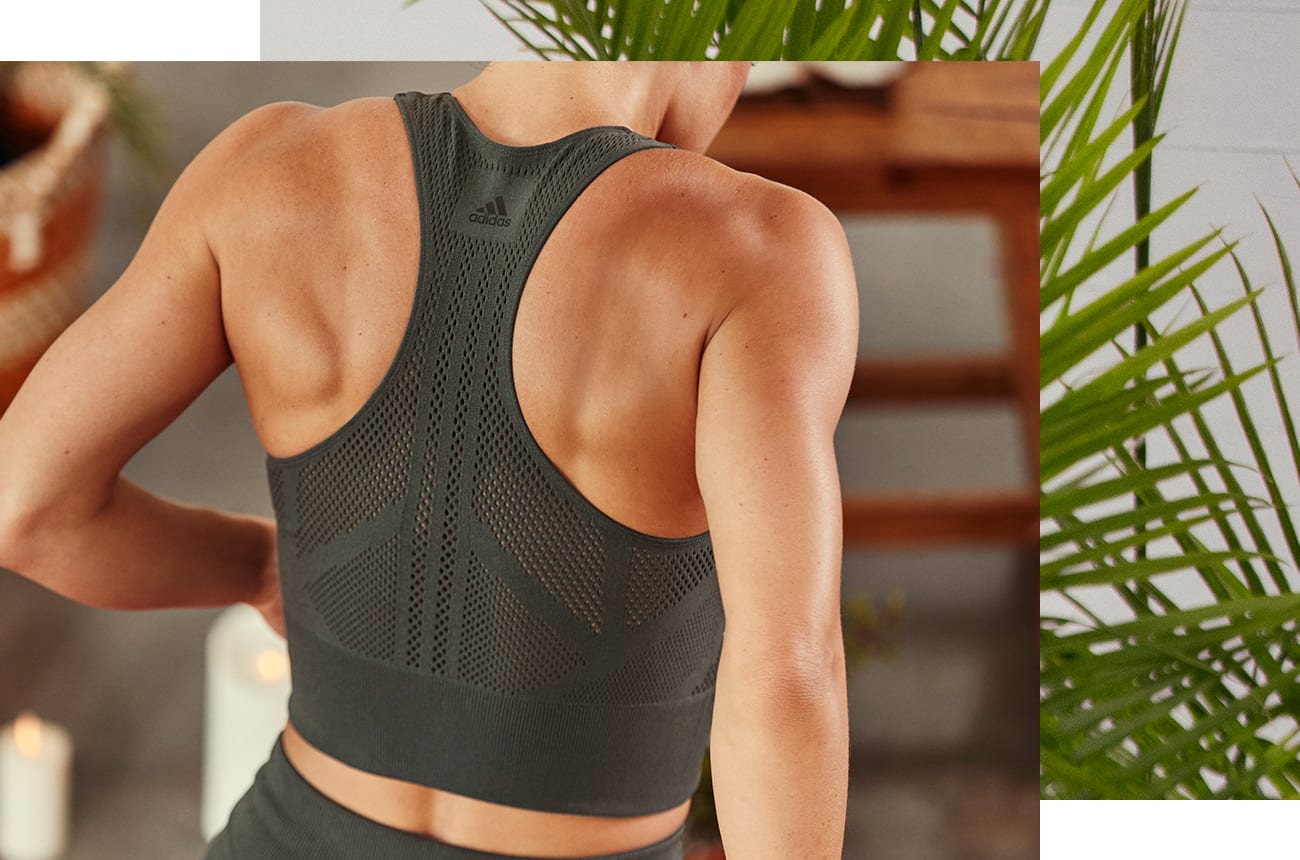 IMAGE: Functional strength.
FIND YOUR FIT
Want to find a sports bra that fits your shape? And tights that move with your body?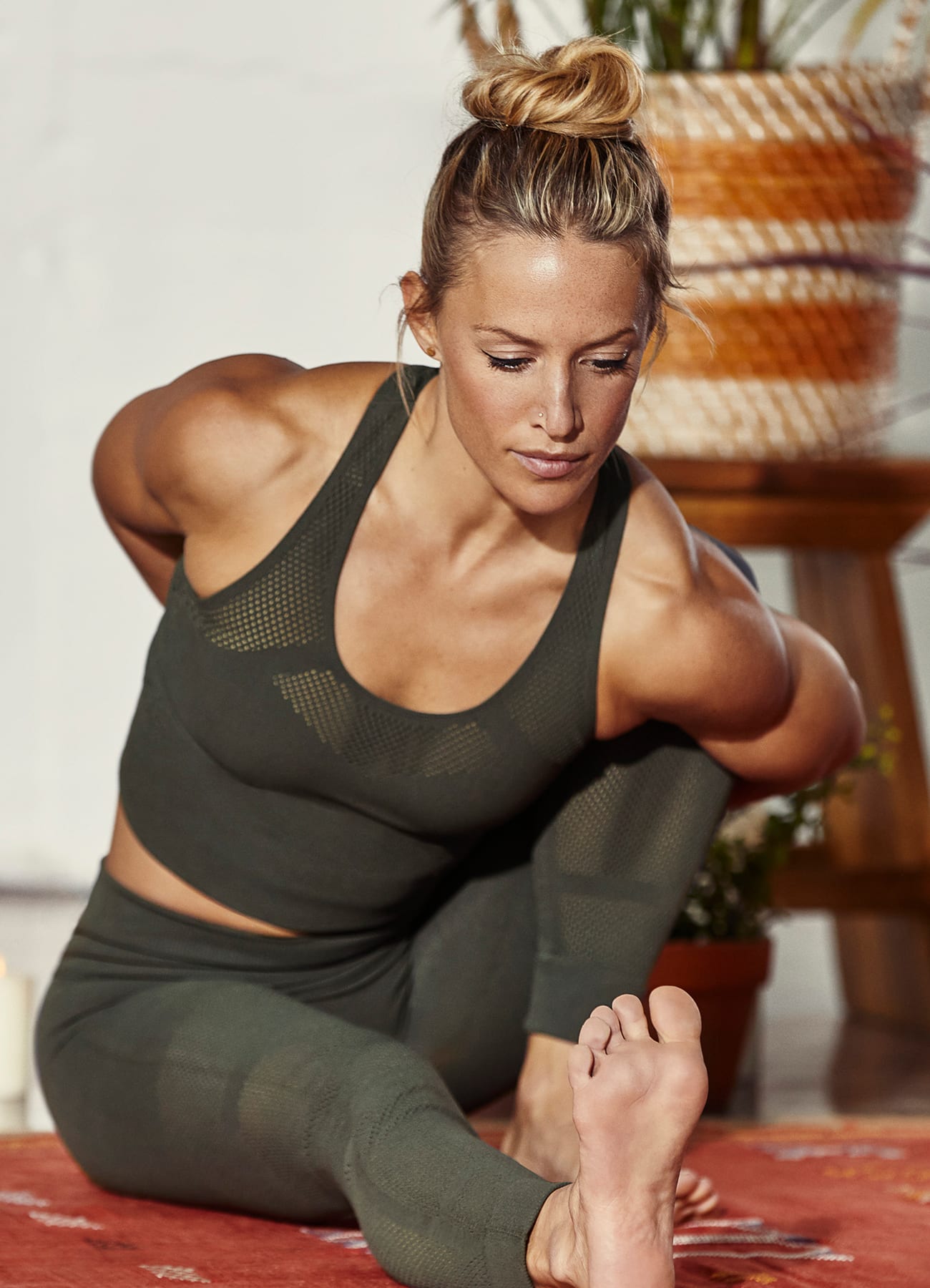 ALL ABOUT BRAS
ALL ABOUT TIGHTS

WARP KNIT CROP TOP
Cozy up in this seamless, effortlessly-supporting bra. High-stretch fabrics provide flexibility and silhouetting, while mesh panels allow you to breathe.

WARP KNIT TIGHTS
Enjoy the freedom to celebrate your body with high-compression fabrics that support your every move.
Stay Updated
Be the first to know all about stories, launches and events.