FREE TO GO FAR
There's never been a better time to swap the pavements for the trails. Break out from the city and let the outdoors into your life.
Whether you're looking to adopt a healthy habit that allows you to unwind, or are training to become a faster long-distance runner – trail running could be just the sport that unlocks your hidden potential and give you the quiet space you need to untangle your thoughts.

Unrestricted in nature
Running within nature's diverse terrain stimulates your brain and keeps you feeling active. A striking landscape, an array of challenges and some fresh air will keep your energy levels up – helping you get more out of your runs each time.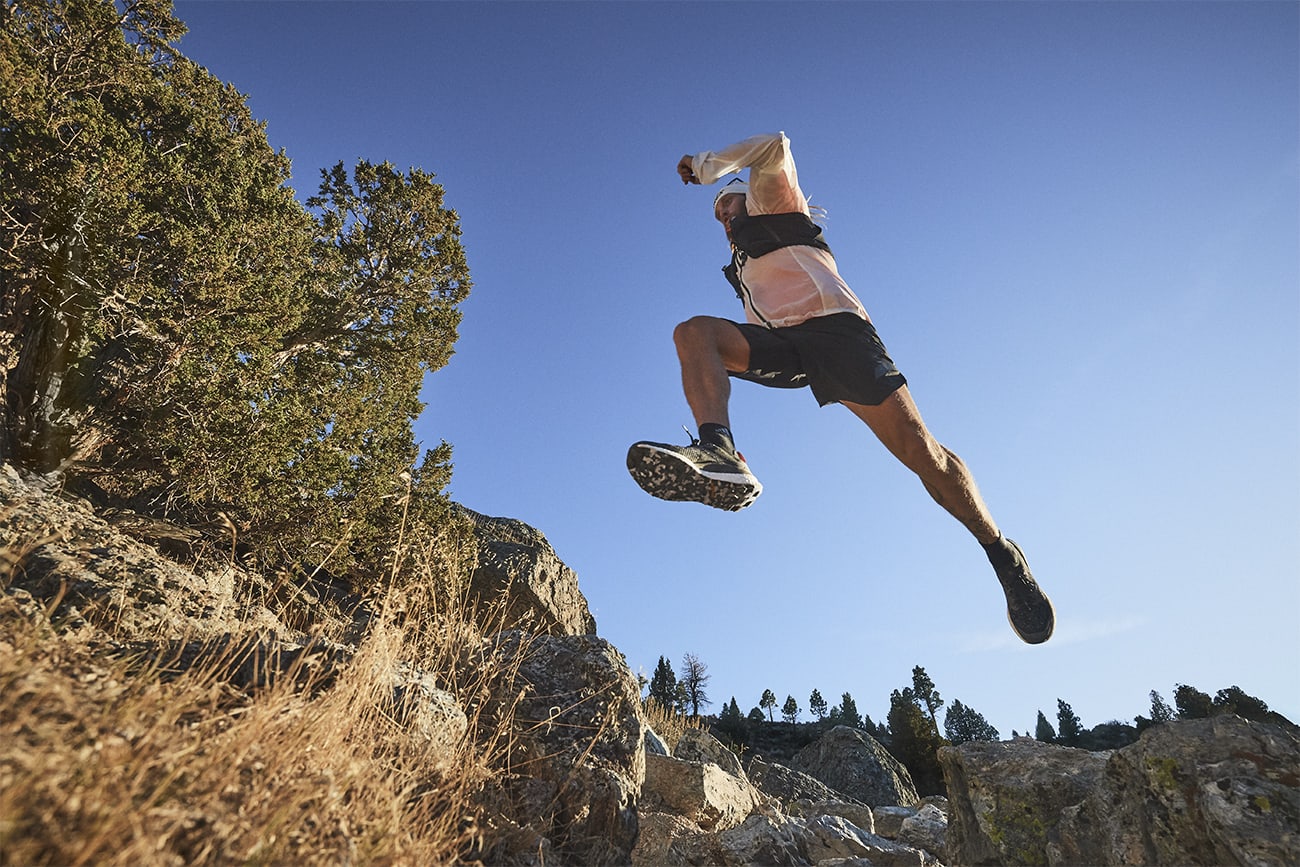 The unpredictable terrain super-charges your endorphins and helps you run longer distances without even noticing. As you go, you'll start stepping into your zone where there's nothing but tranquillity. The captivating scenery will inspire you to explore further and the minutes you spend running start to feel like seconds.
There's a natural progression while you're trail running. At first there's lots of mental chatter, then it mellows out and there isn't a lot of thought, there's just this stillness, like you're floating along. - Timothy Olson, Ultra-distance Trail Runner
The diversity of the terrain turns your run into an effective workout that increases your lower body strength and stamina. The descents are especially good for quad strength, while the ascents can supercharge your cardio fitness and lung capacity. Your core and upper body will help condition your body, as trail running requires you to twist and change direction a lot more than running on pavements and treadmills.
Taking the first step
You don't have to be training for a marathon to experience the magic of trail running. Any run you go on in nature will do the job. You don't have to go too far out of the city either. A quick online search will show you plenty of off-road trails closer to you than you think. Why don't you go ahead and take your first step by looking for one? Maybe use these keywords: "off-road running trails near me". We'll wait.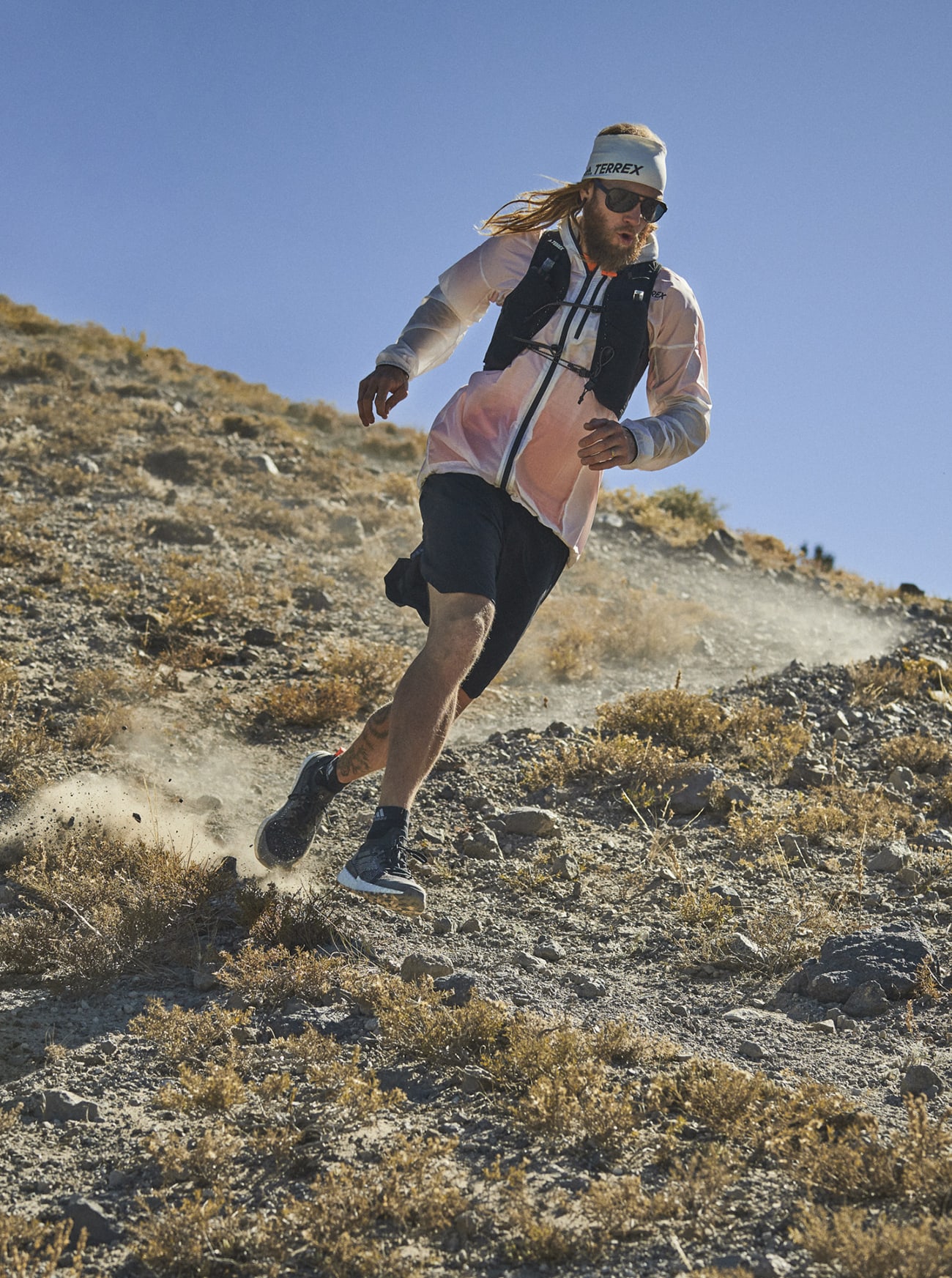 Nice one. Now that you have a location in mind, you might want to pick the right gear that supports you on your runs. A one-time investment in the right gear that will go a long way doesn't require a lot of spending. There are plenty of items you may or may not need depending on the trails and the type of running you're thinking of doing, but here's a list of what you might want to consider:
- Breathable long and short sleeve tops you can put on or take off as you're running to avoid getting cold or overheating.
- Compression leggings or tights that allow your legs to move freely.
- A lightweight running jacket to help you stay warm at night or on a cold trail.
- A vest with built-in water bottles can help you stay hydrated, especially if you're running long distances.
- And most importantly, a comfortable shoe made for trail running that offers a lot of traction and cushioning.
Your shoe is your vehicle in the outdoors. Regular running shoes that were made for the road won't cut it on the unpredictable trails. It'll be worth investing in a good pair of running shoes that are built for the outdoors – offering enough traction and grip to keep you from slipping and as well as enough cushioning to keep your feet from getting hurt.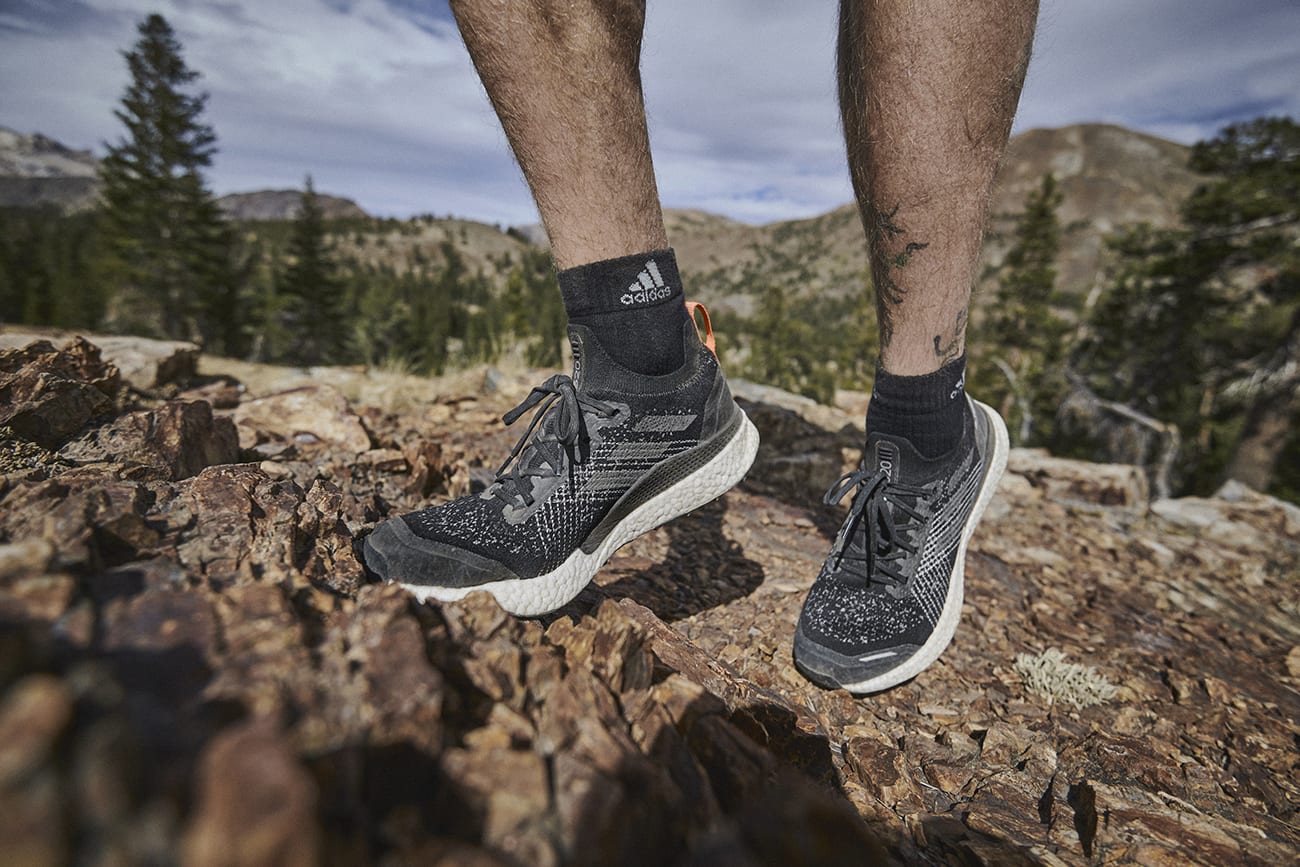 The TERREX TWO Ultra Parley was designed specifically to cater to your trail running needs and keep you running further and further. The outsole is made of Continental rubber to give you unrivalled grip on dry and wet terrains. The full-length Boost midsole gives superior cushioning and provides endless energy return to help you run longer and faster. The shoe also features a Primeknit upper that allows your feet to breathe and expand freely after a long run.
In addition to all the performance benefits, the TERREX TWO Ultra Parley is also made with recycled plastic waste intercepted from beaches and coastal communities before reaching the ocean – a contribution to the nature you'll enjoy whilst being within the serene outdoors.
The bottom line is, trail running can bring a lot of positive change to your life on every dimension. It doesn't start by waiting and overthinking things, but by gearing up and heading for the outdoors.
What adventure will nature take you on today? Show us with #adidasterrex
Stay Updated
Be the first to know all about stories, launches and events.