CURATED BY GIRLS: CHAMPIONS OF FEMININITY IN THE ART WORLD
Curated by GIRLS is bringing inclusivity to a male-dominated space by filling feeds and exhibition walls with emerging womxn artists.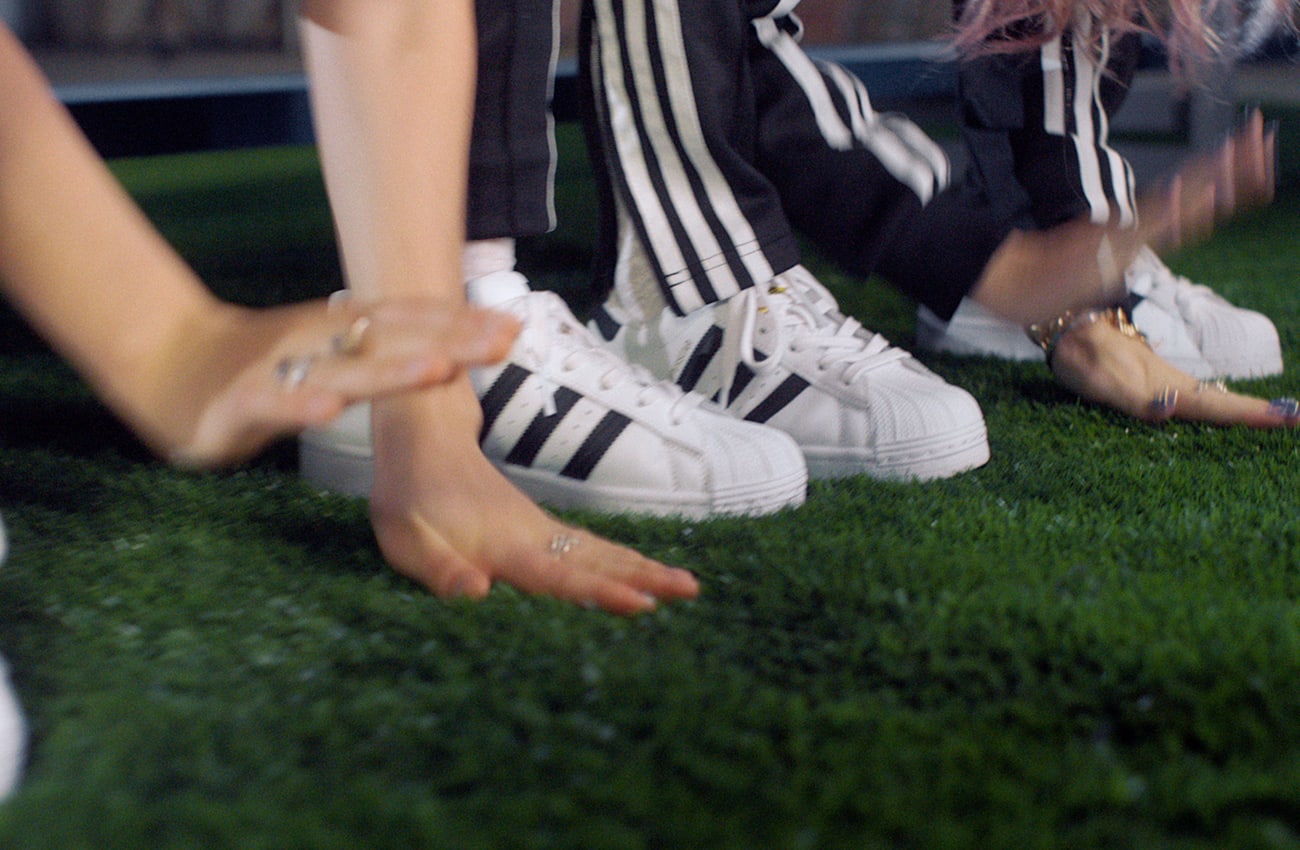 In today's art world, men make up around 87% of creators featured in permanent collections—but the all-women team behind Curated by GIRLS is ready to level the playing field. Between their digital platform and international exhibitions, Founder & CEO Laetitia Duveau and her team Igliona Duveau, Florentine Schlüter, and Soul Suleiman, are giving womxn artists a space to showcase their work both online and IRL. "The idea is to spread love and positivity, empower artists and people, and show a diverse vision of femininity," says Laetitia.
We are four girls—but it's more of a big community with all the people involved...Anyone who has the same vision is contributing to the mission. —Laetitia Duveau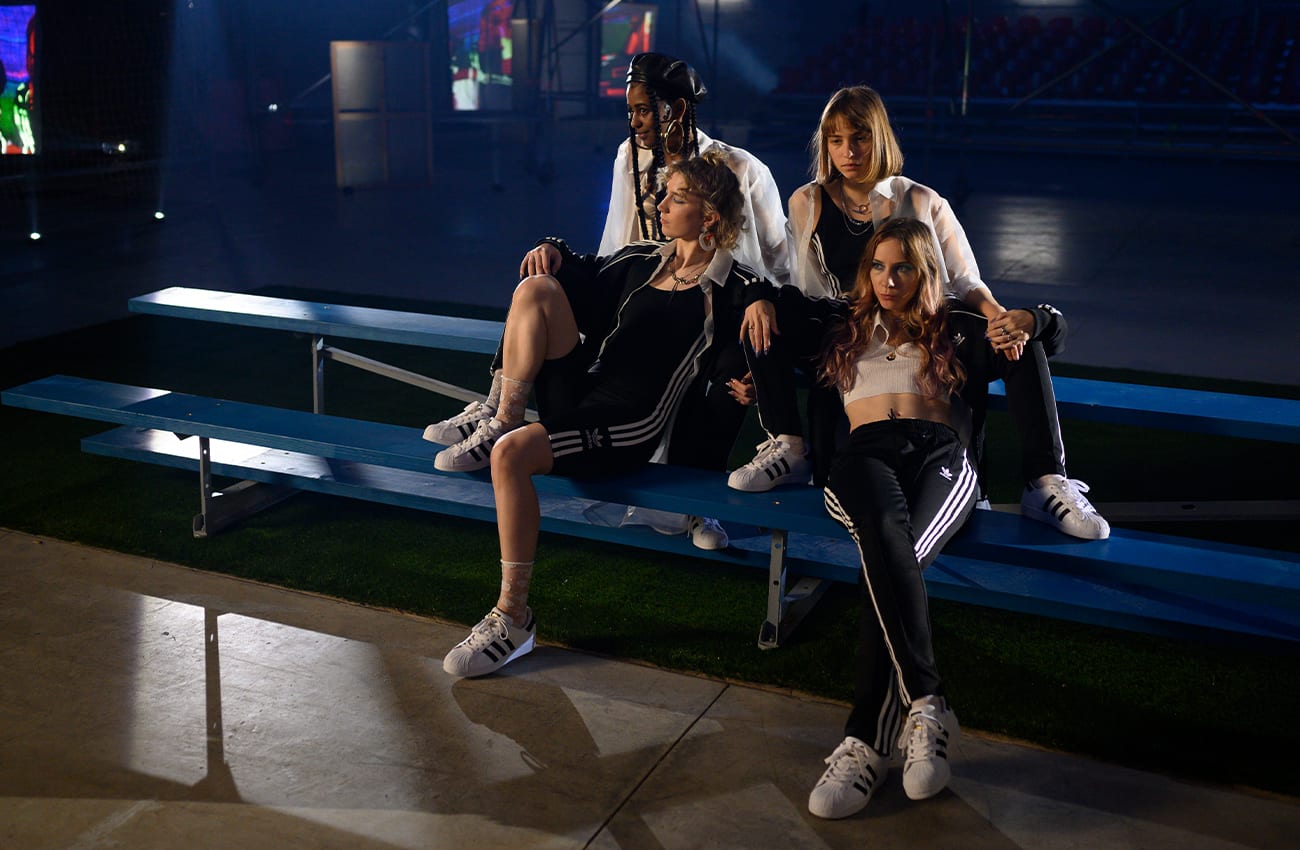 POSITIVITY IS POWER
Fed up with the homogeneity of the art community, the small collective of artists channeled their discontent into a platform for positivity. "I started Curated by GIRLS four years ago out of frustration. It's, like, an answer to the lack of diversity we were feeling in the art world...and we were kind of tired of being dictated how to look, how to act, how to sit, how to dress, and how to talk as women," says Laetitia. "We felt like a lot of people were also tired and needed representation, a hub to go to."

With every post, pop-up, and powerful message, Curated by GIRLS is changing the art world for the better—representing the real impact of the Superstar team. "We want to keep on supporting emerging artists, breaking the system, and promoting change for the good," says Florentine. "And bringing more acceptance in the world, whether it's self-acceptance or acceptance of others," adds Igliona. They've now held exhibitions across Europe—from Barcelona to Berlin to Amsterdam—and they get a lot of love on social media for the positivity they bring to each community.
We stand for all womxn...all humans. —Laetitia Duveau & Igliona Duveau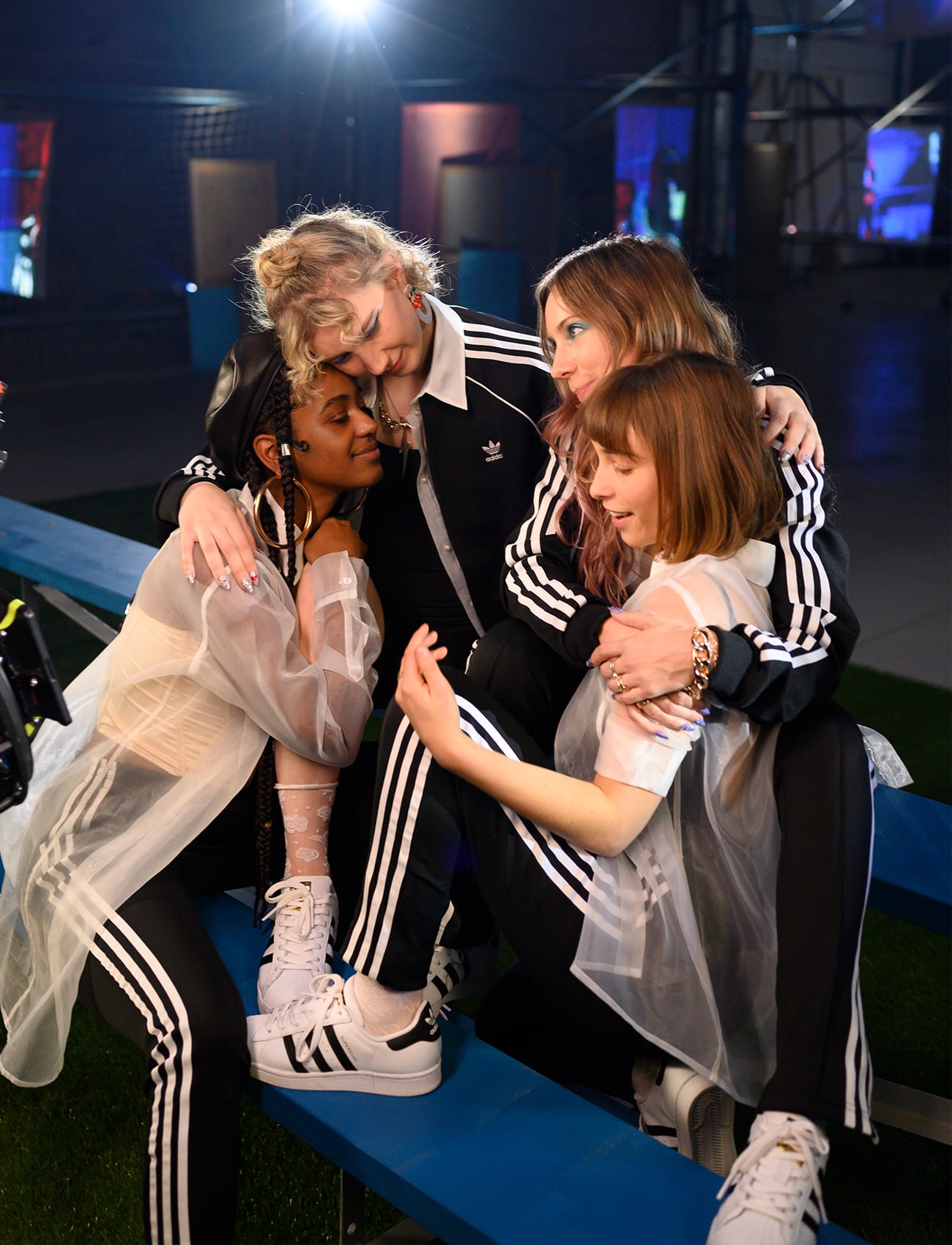 ON SPREADING COLLECTIVE ENERGY
Curated by GIRLS is bringing the Change is a Team Sport message to life—which makes them a welcome addition to the Superstar fam. "When we're together, it inspires people to want to join or do the same. And if we're just one person marching, it's not the same impact as if we're a group. Together it's louder, stronger," says Laetitia. We have this collective energy and we're able to harness it and throw it out in the world. People are very receptive to that," adds Soul.

And like true game-changers, the Curated by GIRLS team knows that big change starts with small steps. "It's not about us," Igliona says. "It's something bigger than us," adds Florentine. "We're artists ourselves and we know how difficult it is to be heard or seen, so that's why we're doing this. We wished someone would do it for us, and we're building this platform to help other artists, females, queers, anyone..." says Laetitia.
Inform yourself and try to educate and understand each other, because it's beautiful that we're all different. —Florentine Schlüter
ON HAVING NO FEAR
After spending many years in the art industry, the crew behind Curated by GIRLS knows a thing or two about perseverance and self-confidence. Here's their pro-tip for emerging artists: "Your voice matters. People want to hear what you have to say, people need to hear what you have to say," says Soul. "Even if your art will evolve, and maybe you'll look back and be like 'woah, why did I do this,' it's for a reason and it's part of you, your evolution," says Laetitia.

"There's no right or wrong. It's all part of the process," they say, finishing each other's sentences. But the best thing you can do? Just shoot your shot. "Don't be afraid of anything...Knock on doors. The worst that can happen is a no," says Florentine. "For a lot of people, the fear of the no is worse than the actual no…" adds Soul.

If Curated by GIRLS proves one thing, it's that real change starts with the teams that pack positivity into everything they do.
Stay Updated
Be the first to know all about stories, launches and events.