PRIDE 2020: IN THE FACE OF ADVERSITY, LOVE UNITES
For over fifty years, the celebration of Pride for lesbian, gay, bisexual, and transgender communities has been a demonstration of love and solidarity against homophobia and oppression.
This year, the radical history of Pride is as timely as ever as Pride coincides with a global pandemic and an ongoing movement for social justice. For Black, Indigenous and People of Color in the LGBTQ+ community, the fight for their rights has always been intertwined with the fight against institutional racism. For allies of all kinds, this is an opportunity to stand in solidarity with victims of discrimination, to hear and share their voices, and join the movement for justice. Members of the adidas LGBTQ+ community have gathered virtually in honor of Pride to share their stories of how love unites.
I think that Pride month is really important to me because I'm able to honor my ancestors and those before me, who fought so hard for my right to be strong and be unapologetically myself.
At adidas, we believe love unites.
Pride 2020 is about all the acts of love that bolster the LGBTQ+ community, especially in challenging times. We wish to combat the historic erasure that Black, Indigenous, and People of Color (BIPOC) have faced, both within the LGBTQ+ movement and beyond. Alongside our partners, Athlete Ally and Stonewall, we are committed to amplifying BIPOC LGBTQ+ voices in our work together.
This Pride month, we're teaming up with athletes and advocates in the queer community, partner organizations and others to share real stories of inspiration, solidarity, and self-expression.
We're connecting in new ways, through video calls and FaceTime photoshoots, transcending boundaries both literal and figurative to bring together our adidas athletes and allies across the world
The last thing I want to do is force myself into a box. What I would love for people to take away from this unfortunate state of the world right now is that there's no time to try to fit into these old systems that really do not work anymore
-Tarik Carroll, founder of the EveryMAN Project, he/him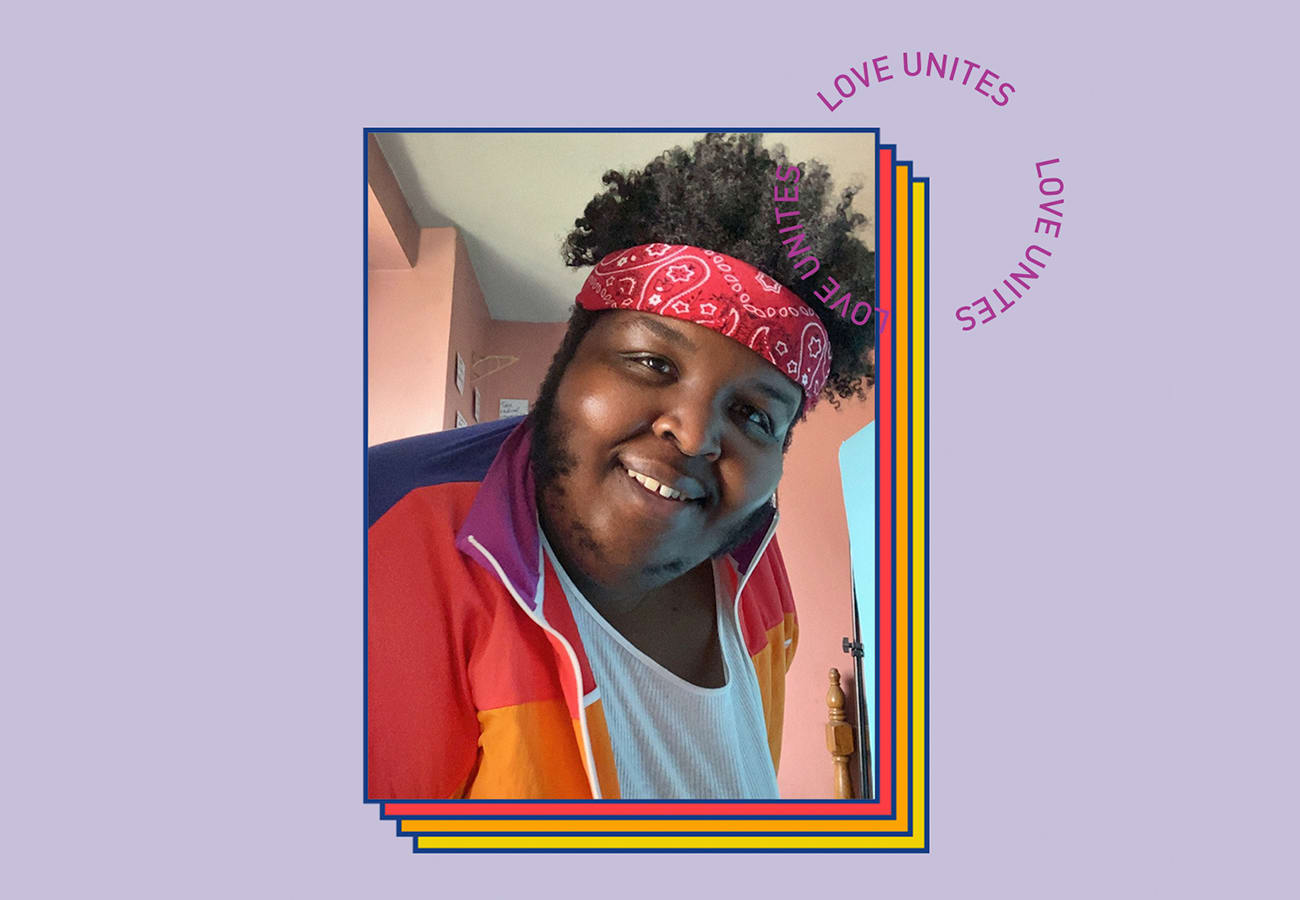 IN THIS TOGETHER– EVEN WHEN WE'RE APART
Ally is a verb. It's making an active choice to stand up on behalf of other people, while always listening to the communities you've advocating for. It means interceding when you need to, like disrupting homophobic language and gender stereotypes, for example. As an ally, you're taking an active role in supporting that community and then amplifying what they're doing.
-Layshia Clarendon, WNBA basketball player for the New York Liberty, they/them. Photographed with their wife, Jessica.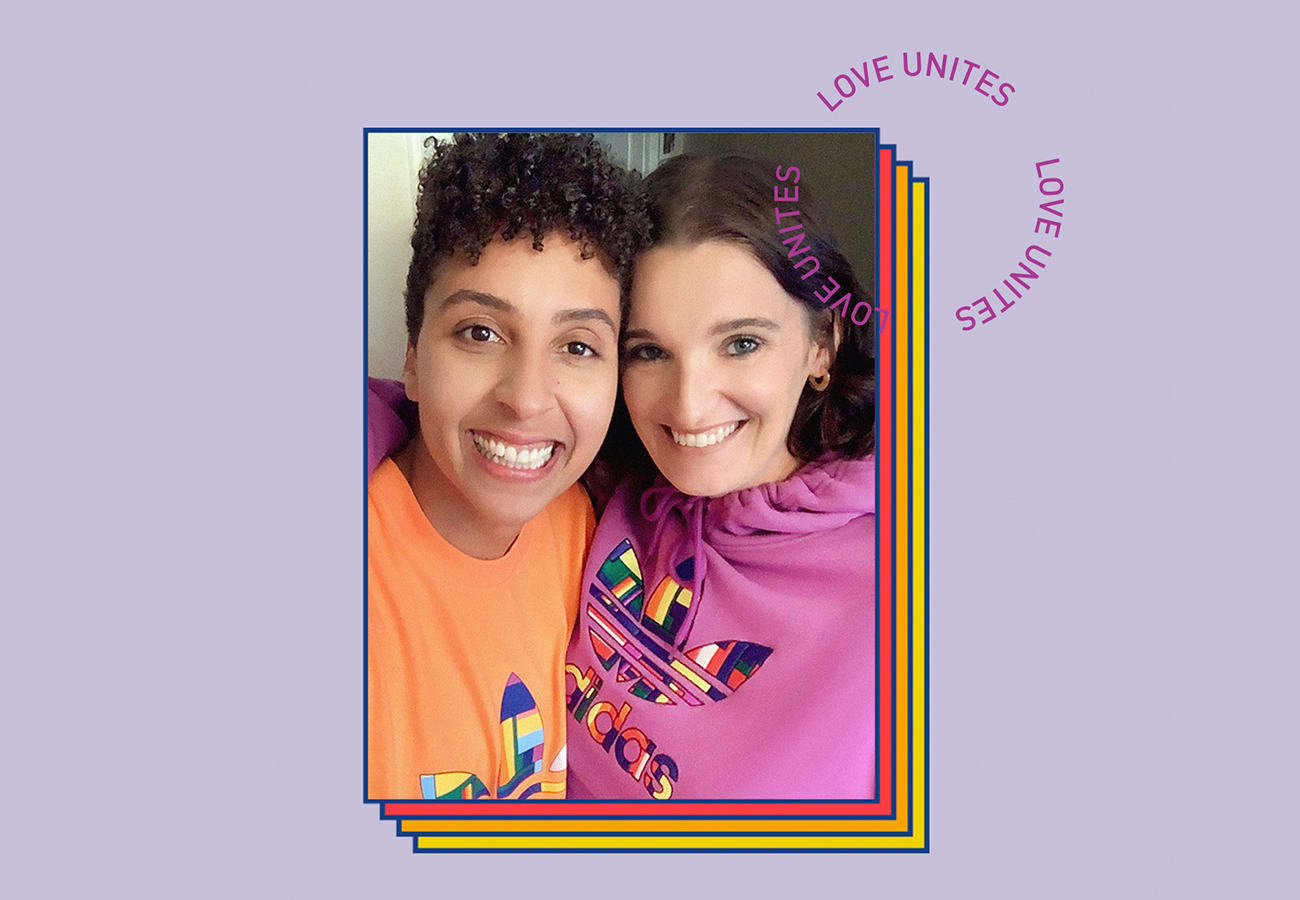 For those facing homophobia and other forms of discrimination, Pride began as an act of defiant love. Now, 51 years after the Stonewall riots, LGBTQ+ individuals are still fighting inequality and facing new challenges. But the coronavirus pandemic is changing how we show up for one another. Closures, social distancing, and isolation can hit especially hard in queer communities, many of whom were already underserved or ignored before this crisis.
Pride 2020 is also happening in the midst of an ongoing movement for social and racial justice, expressed in the recent wave of mass demonstrations across the USA and beyond. Those we spoke to echoed the voices of many, when they talked about the intersections between racism, homophobia, and oppression of all kinds.
On this fifty-first anniversary of the Stonewall riots, there's still a long way to go, as well as new issues to face, for the queer community. While Pride celebrations might look a bit different this year, they remain just as rooted in love as ever.
When I think of Pride, I think of Black Pride. To see yourself reflected in other people and know that in a world and a time when so many identities are being questioned and censored and erased, we can hold space for one another like that and not feel like we have to compromise either our Blackness or queerness: This is encompassing of Pride to me.
-Kai-Isaiah Jamal, artist & activist, he/him or they/them.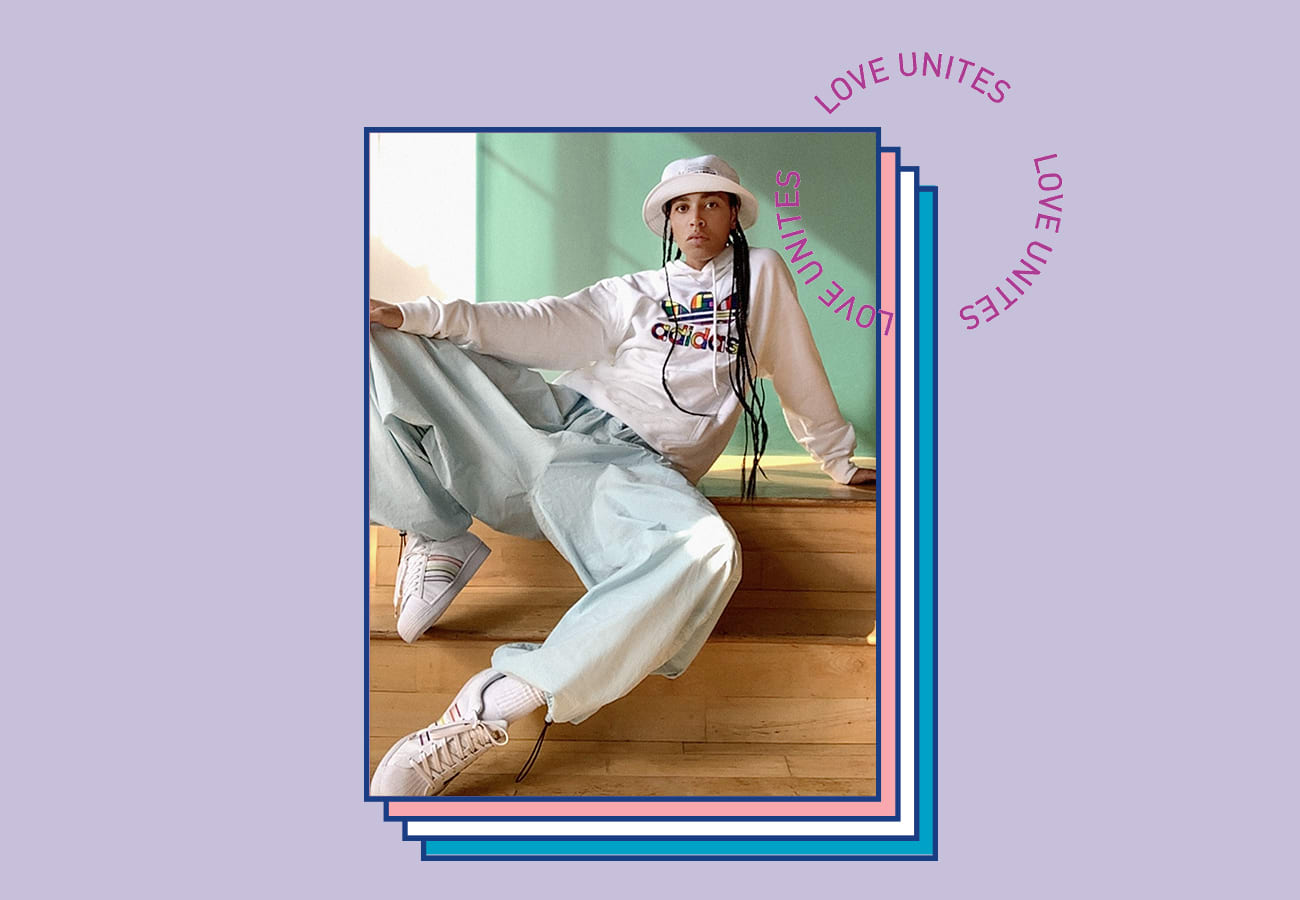 We celebrate Pride by amplifying voices within the LGBTQ+ community in the world of sports. We honor all those who came out before, who sacrificed and fought so that younger generations could live more openly and freely. We celebrate in hope: for a safer, more inclusive community for lesbian, gay, bisexual, transgender, queer and other gender-nonconforming folks.
The #LoveUnites conversation is where we'll share stories of Pride from all corners of the LGBTQ+ community, to highlight the diversity of identities and voices that love unites.
Pride is still the safe space to be who you are, even if we're doing it virtually.
-Madonna Cacciatore, executive director of the LA Pride Festival and Parade, she/her. Photographed with her wife, Robin.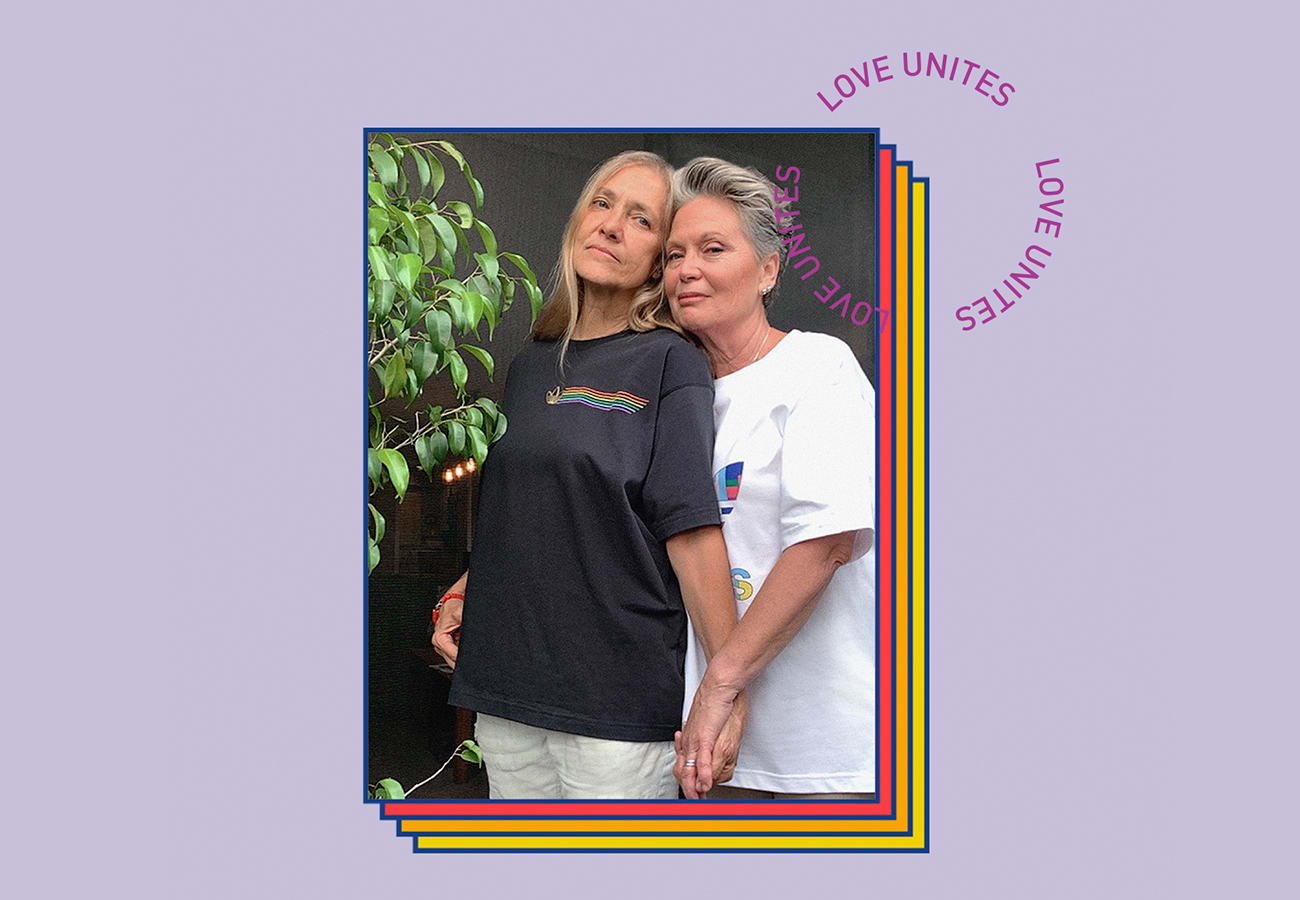 PARTNERSHIPS IN PRIDE
Sport is supposed to unify people. It's a tool to bring people together no matter what your sexual orientation is, your ethnicity, race, color, gender, whatever the case is: Sport is here to unite us.
-Ashlyn Harris, NWSL soccer player for the Orlando Pride, she/her.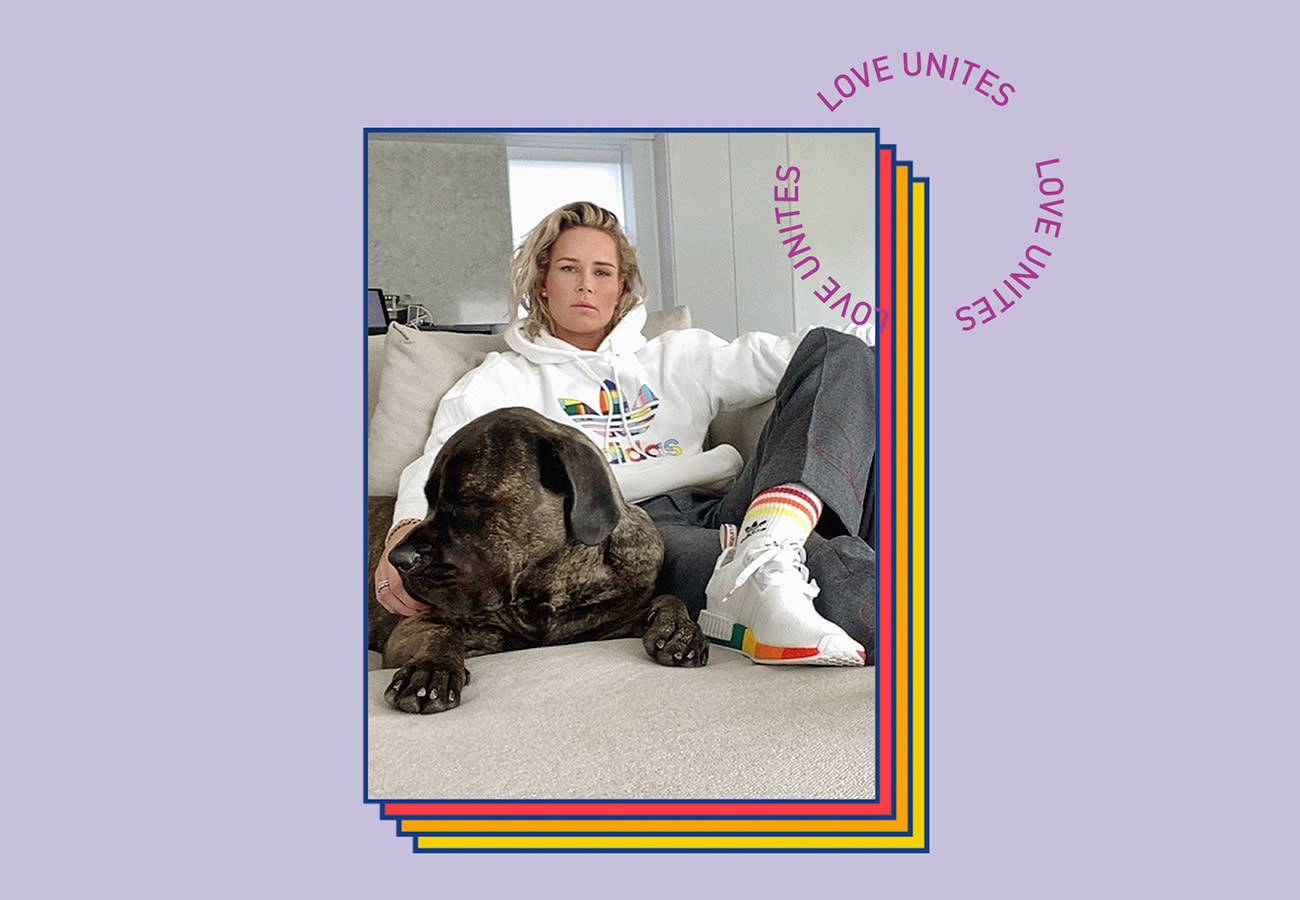 Now more than ever, we're committed to increasing queer visibility and acceptance in the world of sports, and to improving access to athletics and fitness for LGBTQ+ people of all ages, interests, and abilities. While sport can be a force for unity, queer athletes still face discrimination, and many LGBTQ+ people still struggle to gain access and acceptance within athletic communities.
I hope that a little kid that is starting diving, who might feel slightly different and on the outside, can see that you can be yourself and still be one of the best divers in the world if you work hard enough. Who you love is not going to affect how you perform.
– Tom Daley, Olympic diver, he/him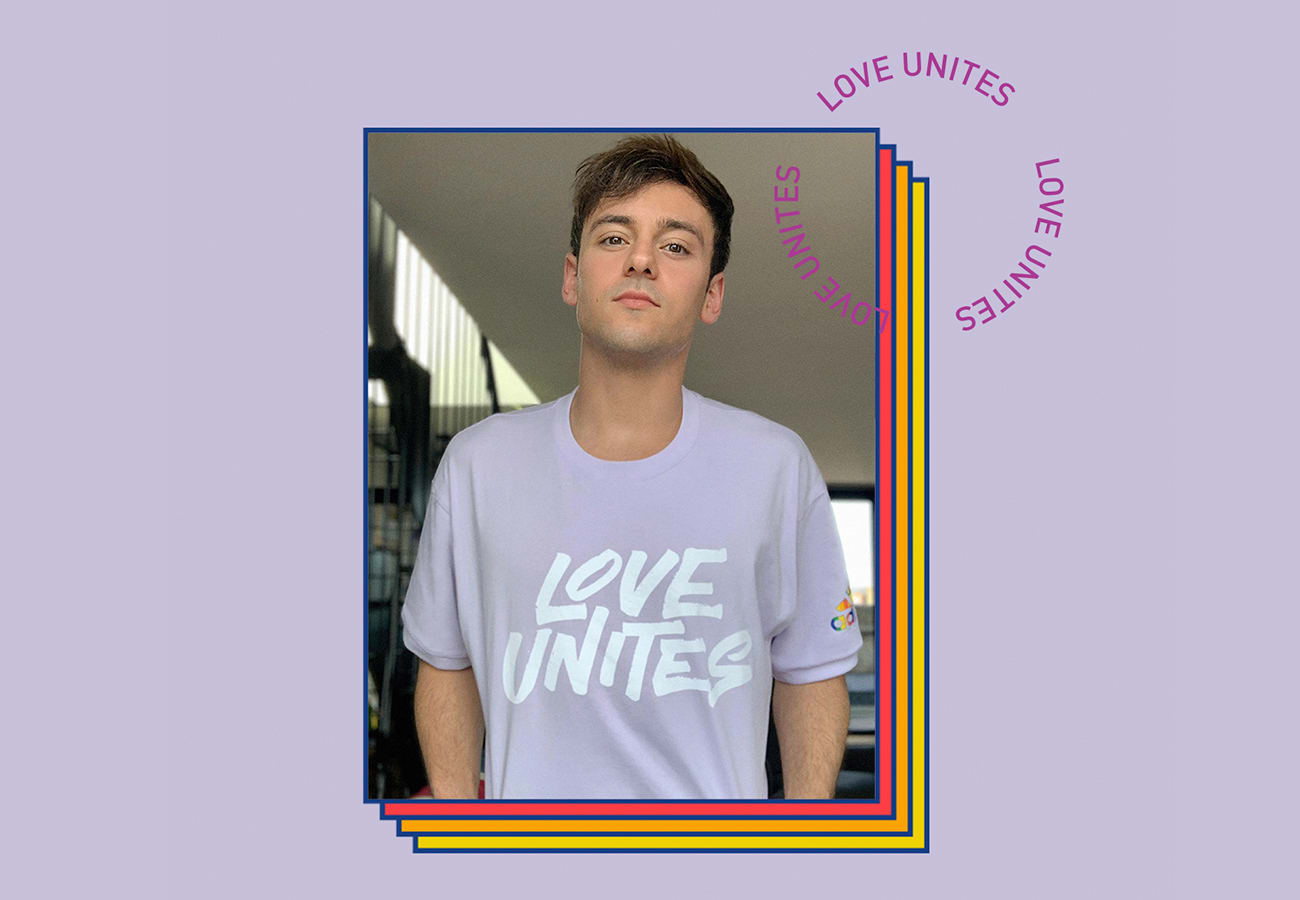 We're honored to support advocacy groups and organizations that are working for equality, acceptance, and representation for LGBTQ+ people in sports, particularly from BIPOC communities. Learn more about these partnerships:
Stonewall UK: Britain's leading charity for lesbian, gay, bi and trans equality, Stonewall UK works for equal representation of lesbian, gay, bi and trans people in all communities, including sports and fitness. Learn more from Stonewall about strategies to make athletic communities safer and more inclusive.
Athlete Ally: As a leading national nonprofit working at the intersection of sport and LGBTQ+ equality, Athlete Ally believes sport will change the world when it welcomes and empowers all people. We're proud to support their efforts to educate allies and institutions about building a more inclusive culture within their athletic communities.
My job as a champion of LGBTQ+ rights is not just focusing on that; I need to focus on social equality and pay equity for women and minorities. It is my job to continue to push the needle in all aspects that affect not only people that look like me but especially people who don't.
-Ashlyn Harris, NWSL soccer player for the Orlando Pride, she/her.
SHOWING PRIDE: THE ADIDAS PRIDE COLLECTION
We've been taught for so long that men can only wear certain things, and women can wear certain things, and I got to a point where I threw all the rules out of the window. That's when I stepped into my authenticity.
-Tarik Carroll, founder of the EveryMAN Project, he/him.
The adidas Pride collection celebrates self-expression in many forms. On the streets and in the game, personal style is one of the ways we express and even liberate ourselves. We believe in celebrating inclusivity, and in providing a platform to marginalized subgroups within the LGBTQ+ community. This year's collection celebrates Pride with more than just a rainbow, introducing a new logo that incorporates many colors from a wide array of LGBTQ+ flags.
The light at the end of the tunnel is that hopefully this will cause a shift in consciousness. And hopefully at next year's Pride, we will be able to go out into a world that is brighter and lighter with acceptance.
-Tarik Carroll, founder of the EveryMAN Project, he/him.
We invite you to celebrate Pride with us by doing whatever makes you feel connected, joyful, united and proud. Follow adidas on social media for stories and wisdom from our Pride community, and share your stories of how #LoveUnites.
Stay Updated
Be the first to know all about stories, launches and events.