Hiking on the Fly – The joy of unplanned outdoor adventures
Planning is overrated. The real fun comes when you just drop and go. With the TERREX Swift R3, you've the perfect shoe to do just that.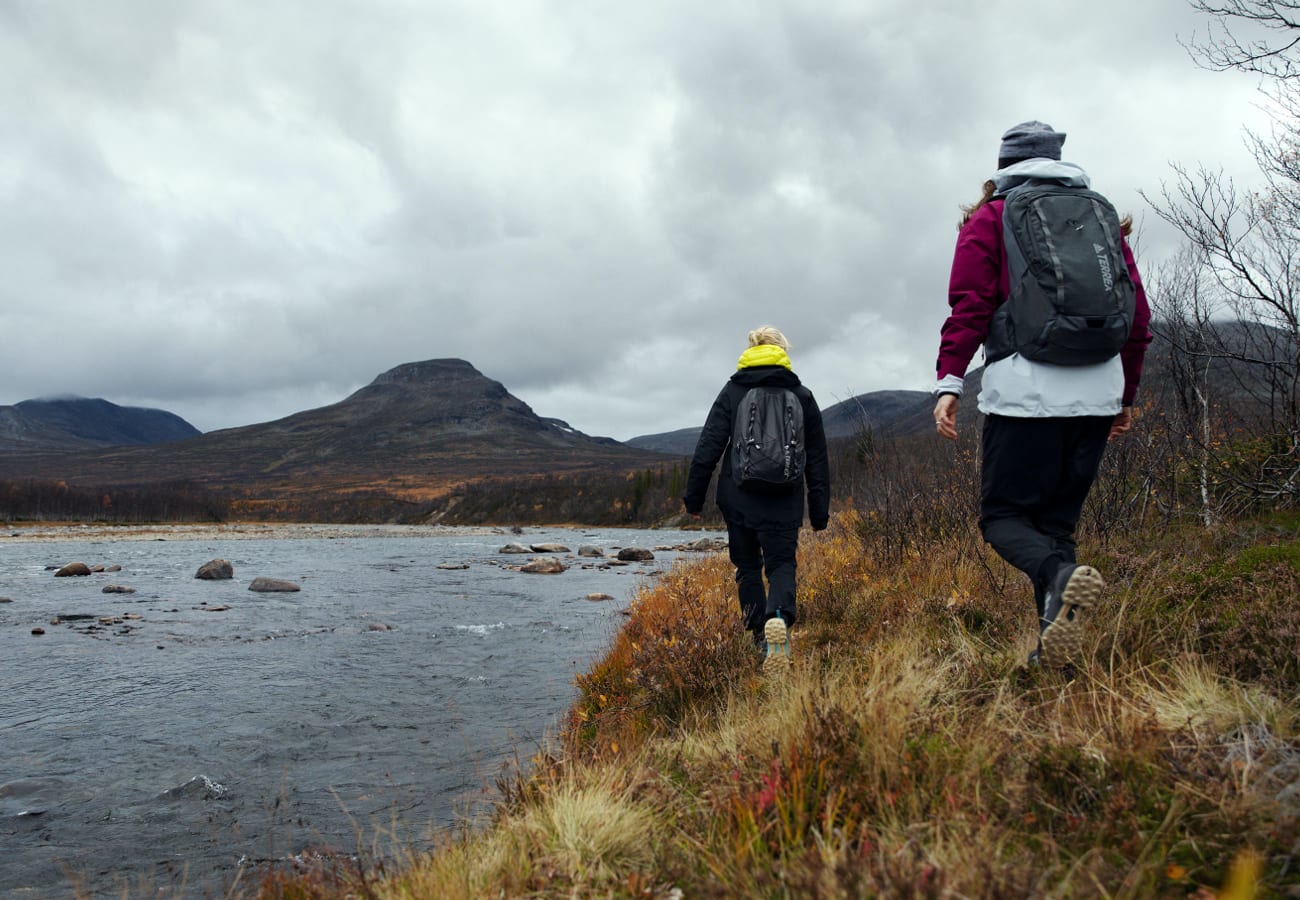 IMAGE: Technical footwear for fast, versatile hiking.
That first moment when you slam the car boot shut and fix your eyes on the adventure ahead. Stopping mid-trail to look around and realizing you and your buddies are in nature's earthy palette, creating memories together.
Maybe it's simply having your lunch on top of a mountain, lost in your thoughts and the view.
Whatever the best part of getting out for a hike is for you, chances are it's not pouring over maps, consulting weather charts and solemnly stress-testing your gear. It's being out there, wind in your face, friends in tow.
Once the preserve of those who lived in the middle of nowhere and spent their spare time whittling wood, thankfully, these days hiking, like the outdoors, is for everyone.
And hikes shouldn't be about months of planning. Sometimes a simple spur of the moment shout out on a group chat is all you need to unlock your next adventure.
Well, maybe not all you need. But with the new TERREX Swift R3 you're pretty much covered. Created specifically for adventures on the fly, the lightweight hiking shoe looks more like a trail runner but has been cleverly engineered to retain core hiking footwear principles such as stability, support and grip. (Let's be honest, 'on the fly' shouldn't ever translate to sliding down a hillside at speed, watching your friends shrink into the distance).
THE JOY OF DROP AND GO
Sophie Odelberg is not what you'd call one of life's planners. A Swedish action sports photographer, it goes without saying that she travels a lot for work. It's an existence that is unpredictable and all about responding to unplanned opportunities, both socially and professionally. "My friends mean the world to me, and adventure times with them are my favourite moments ever. But because of my job, planning those trips months in advance was never really an option. So I've always been about having a mindset and gear that enables me to drop and go whenever I can."
To be clear, we're not saying it's not good to be prepared, quite the opposite, especially in the case of multi-day hikes. But planning a hike with friends shouldn't ever feel like an extension of one's day job, with hours of logistics and admin creating unwanted stress – that's essentially the opposite of what a trip in nature should be about. But equipped with the right mindset and kit, adventures really can be off the cuff.
"I've always found real pleasure in those spontaneous trips," says Sophie. "Chances are if you're thinking about nature, you're probably already ready for your next adventure in the outdoors. So what's the point in booking it for months down the line? We're all in so many group chats these days, it's so easy to ask who's free and then boom - you're out to do something fun in nature."
Sophie sees parallels in her free-spirited approach to photography. "When I'm taking pictures, I don't sit around waiting for the time to be right to capture that perfect shot. Or let the worry of taking a bad photo hold me back. Where's the fun in that? It's like if you always plan for the most suitable gap in your schedule to go out into nature with friends, in amazing blue-sky weather, at the dream spot…you miss out on all the things you hadn't planned for. The moments where you just revel in whatever the natural world throws at you. The unknown, the unexpected, that's where the real thrill is right? Just go now."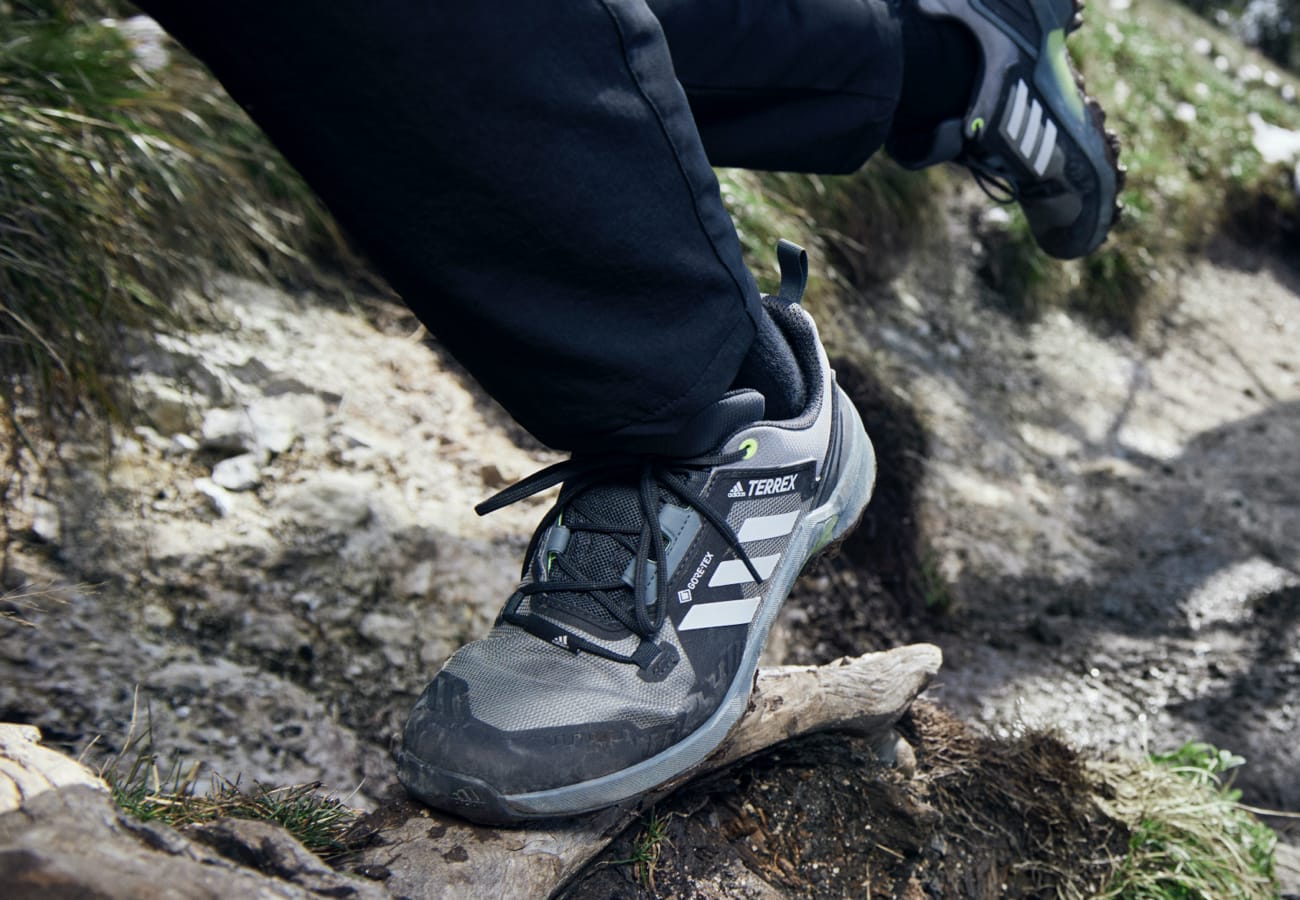 IMAGE: This is the TERREX Swift R3
THE POWER OF THE PACK
Waking up one morning and deciding today is the day you're off for a hike is all good and well. Actually making it happen is another thing entirely. But hiking, like most things in life, is an experience that is often best shared, and you'll find it so much easier to get out there with friends backing you up.
We're not suggesting for a minute that you should charge your friends with manning the GPS and checking the route while you're off running free in nature. No, moving together as a pack on a hike is all about overcoming the terrain together. Finding the best way over some jagged rocks or around a muddy trail. These are the little moments that add up to create a special experience that you'll remember.
It's a cliché as old as time too, but the conversations you have while in nature always bring you closer to the people you're hiking with. There's something about being in the outdoors that leads conversation somewhere it wouldn't go if you were meeting the same people in a bar. "The energy with my friends when we're hiking outdoors is always different to meeting up in the city," says Sophie. "Being together in nature makes it feel more vital somehow. It keeps me going for all the times in between.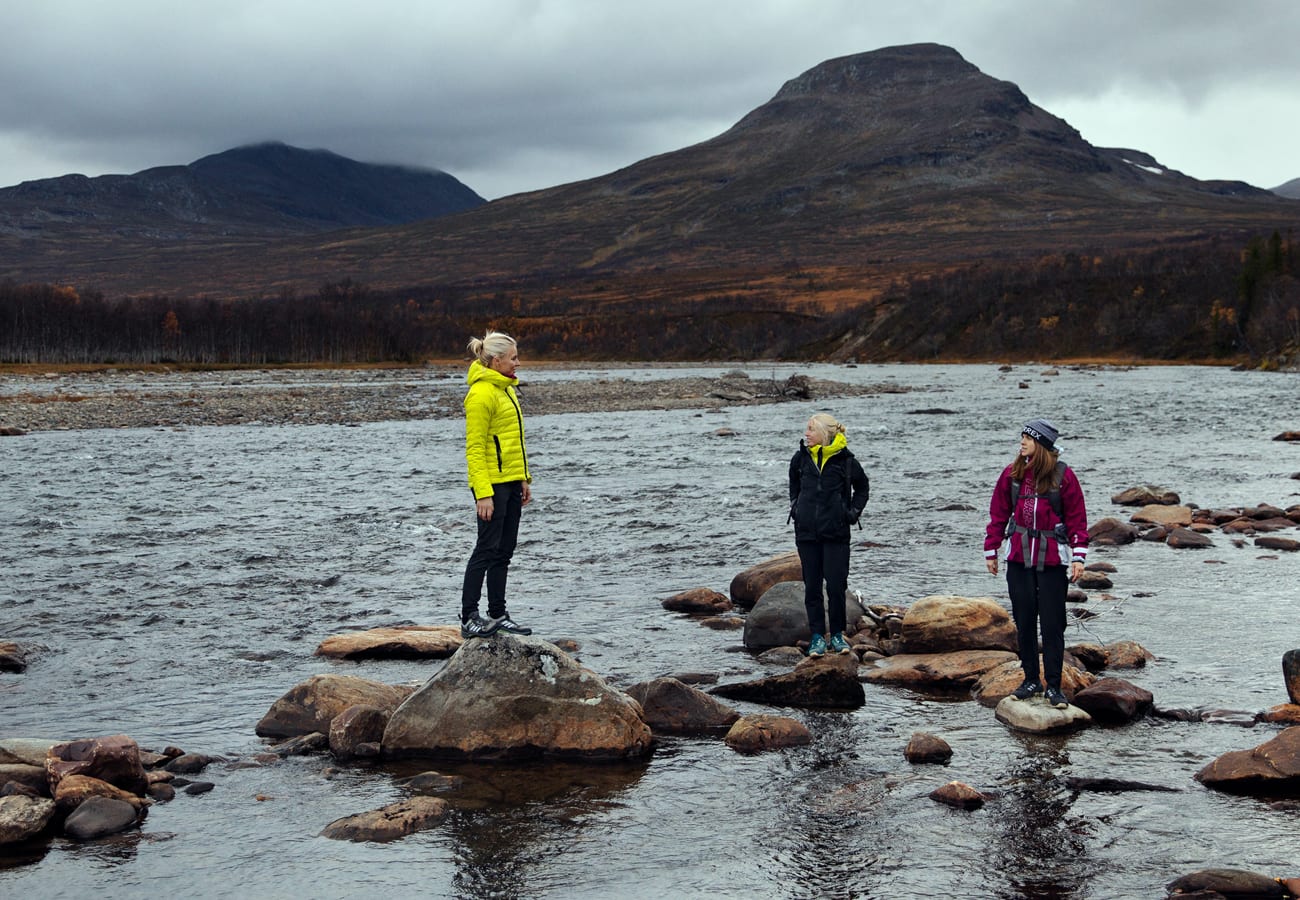 IMAGE: Good friends and good gear.
GEAR UP FOR THE UNEXPECTED
Having the right gear for the environment you're going into is obviously important for getting the most out of your hike. But the nature of spontaneity means you often don't know where you're going next. Here it makes sense to have a hiking shoe that's as versatile as possible, like the TERREX Swift R3 – which stands out among adidas's hiking footwear for being adaptable to a wide range of situations. Whether that's providing bounce for fast sections of forest trails or ensuring solid grip if you end up clambering down wet rocks. And, if you get the GTX edition, they'll even keep your feet dry.
Think Swiss Army knife, but one you keep in the boot of your car, not jacket pocket.
Diaries be damned. Calendars muted. Your next adventure awaits. Whenever the outdoors calls, don't hesitate. That's your sign to just drop and go.
Stay Updated
Be the first to know all about stories, launches and events.