How To Choose Leggings: An Essential Guide
Finding the right pair of leggings is important. A good pair will keep you cool and dry, provide the right support and features, and will look and feel great on. Getting the fit right is paramount — no one wants to be hoisting their leggings up during a workout, after all. With the help of Akesha Smith (an expert at adidas London's flagship store and track athlete) and Kim Buerger (adidas Senior Product Manager), we've put together a comprehensive guide to finding the best leggings for you.
FIRST UP, HOW SHOULD YOUR LEGGINGS FIT?
"Leggings should fit like a second skin," Akesha says. "You shouldn't even know they're there or notice the feeling of them on your skin."

They should sit smooth against the skin, including the crotch area; any looseness there indicates your leggings will start to slip down when you move. "At the same time, you don't want them so tight they dig in or pinch — that will distract you from your workout so it's important to stay true to your size," Akesha explains.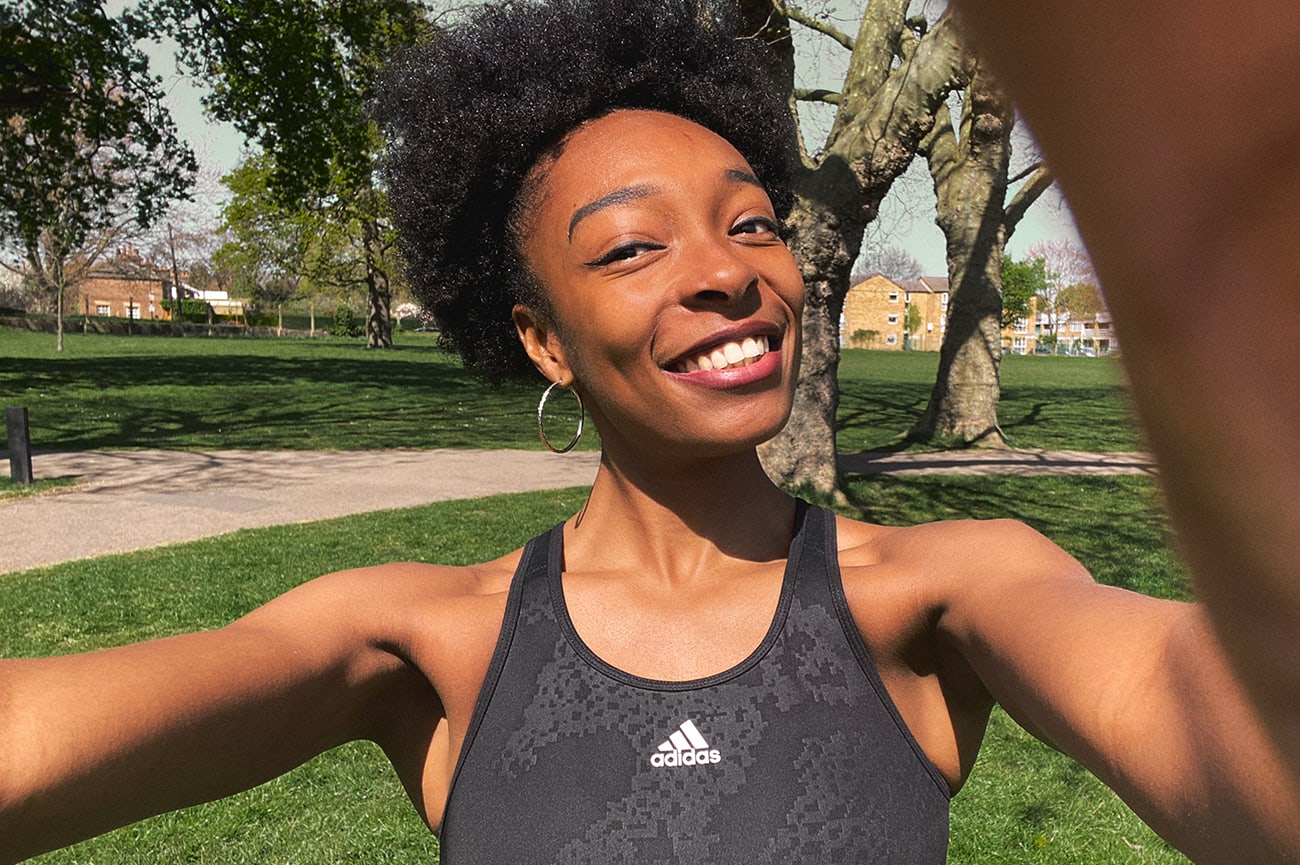 HIGH RISE VS. MID RISE LEGGINGS
"High-rise or high-waisted leggings provide great support and coverage," Kim says. "They offer a held-in feel and move with you during your workout." With a secure fit around the waist and lower back, they should stay put no matter how vigorous the workout is. A flattering pair of high-rise leggings also provide confident coverage when teamed with a sports bra.
Our high-waisted leggings are magic — personally, I live in them. Especially when I know I'm going to be moving around a lot or doing any awkward poses, I reach for those because they give me that extra bit of security.
Depending on the length of your midsection, a mid-rise pair of leggings will usually sit at the belly button and have an elastic waistband to hold you in. "If I'm doing weights in the gym or not moving around as much, I like to wear mid-rise leggings," Akesha says.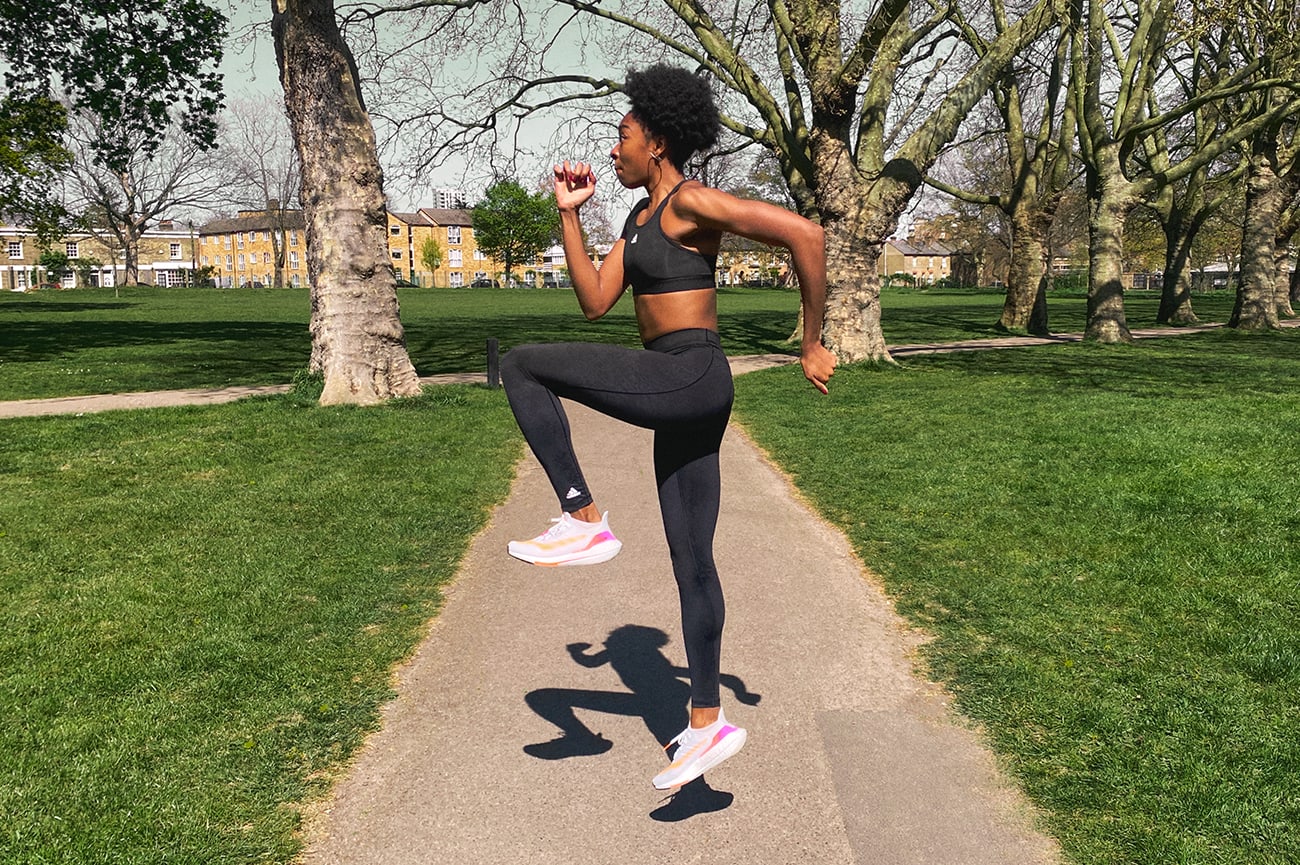 THE LENGTH
The legging length you opt for is a matter of preference and workout conditions. Cold weather often calls for more coverage, whereas shorter designs are ideal in warmer climates or for those who prefer less material on their skin in general. Pro tip: opting for leggings in a few different lengths might give you extra versatility for different activities and surroundings.
Ideal for: Colder weather, or those looking for more coverage. "When I'm running in winter, I definitely prefer the full length because it ensures my ankles don't get any exposure to the cold," Akesha explains.
Ideal for: Those who find full length leggings to be too long for their frame, or who just prefer a slightly shorter fit. "The different legging lengths aren't just about keeping you cooler and warmer, but also about the wearer's height," Akesha says. "Our leggings cater to everyone, whether you're taller, shorter, or somewhere in between."
Ideal for: Those who want a little less coverage, but find capris and bike shorts to be too cropped for them.
Ideal for: Those looking for leggings that fit just below the knee and offer lots of freedom of movement.
Ideal for: Warm weather training in comfort. Certain bike shorts come with special compression zones for extra support during cycling, too.
Ideal for: Those wanting less coverage.
THE ACTIVITY
"The first thing I ask a customer who wants a pair of leggings is, 'What exercise are you planning to do in them?'," Akesha explains. "Each range of leggings has technologies and features that cater to different activities, so it's really important to assess what you'll be doing in them before choosing which ones to buy."
Whether you're running, doing yoga, or participating in a HIIT session with lots of movement, each type has benefits to support your workout
Kim reiterates. For example, a pair of leggings that is designed for running might feature sweat-wicking technology, whereas the design of yoga leggings will hone in on softness and comfort instead.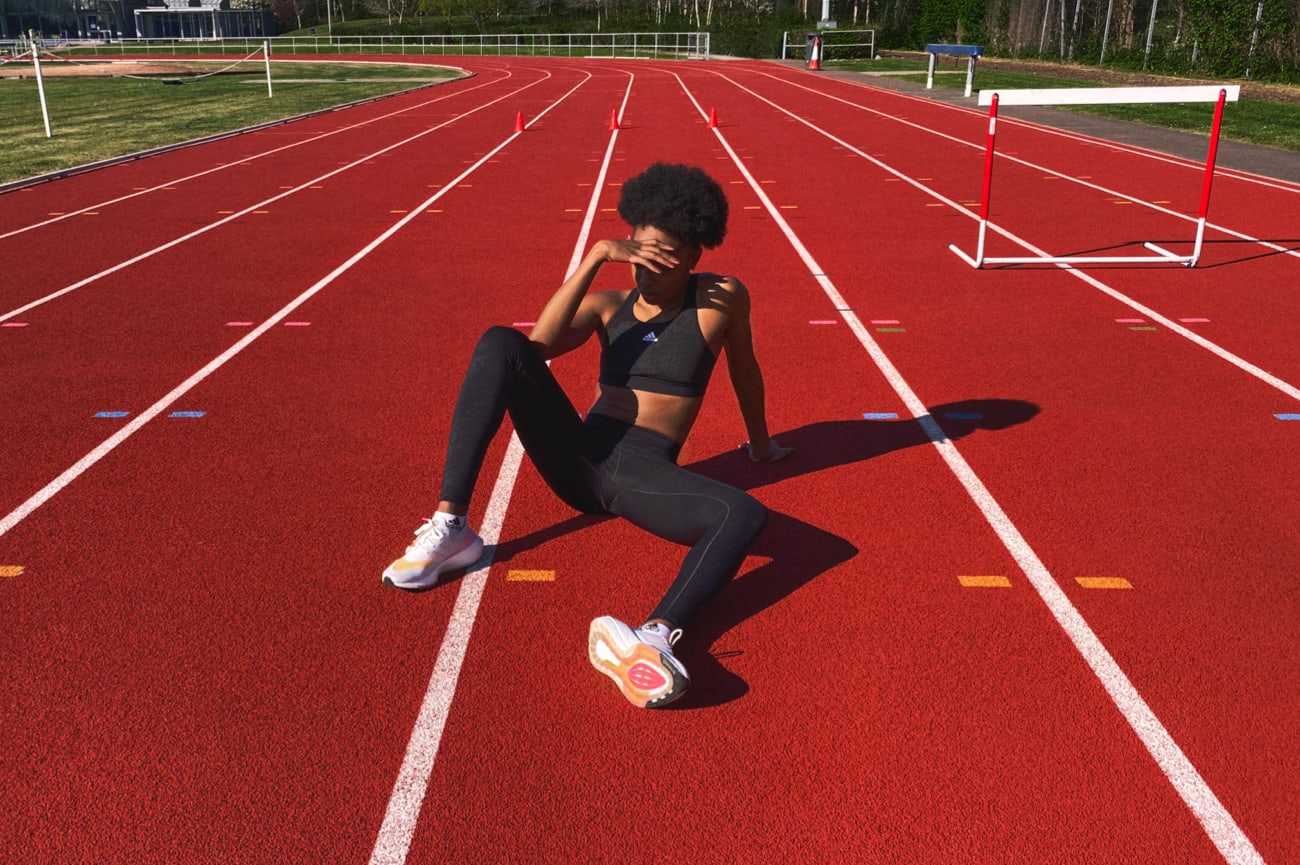 THE FEATURES
Different features enhance your sweat session, providing extra comfort and convenience based on the conditions and type of workout. Some key features to look out for are:


Some leggings are designed with discreet pockets along the waistband or the legs to keep your small valuables safe and easily reachable.
"I like to have pockets in all my leggings," Akesha says. "Mostly because I like to snack when I'm on a run, so if I have a pocket I'll usually stuff a biscuit or an energy bar in there!"
Leggings with a drawcord-adjustable waistband can be tied at the waist for extra security. This is especially great for runners, who will appreciate the extra support as they put in the miles.
"Drawstrings feature on our more high-support leggings because they're designed to be super stable," Akesha says. "This is one of my favourite features when I'm running, because I never want to be worried about my leggings creeping down during a sprint. It's happened before and now I never run without drawcord leggings on."
Details that glow in the dark or reflect when light bounces off are good for early morning, late afternoon and evening workouts when the visibility is low.
Leggings with exposed stitching can contribute to a flattering, contoured shape and can interlock to provide extra support to your muscles, whereas seamless leggings have little to no stitching, move with your body and have a 'second-skin', lightweight feel.
Where style meets breathability. "Mesh panels look really flattering on your legs," Akesha says. "That's the bit people notice first, but there's more to them than just that - they actually also ventilate the areas where you sweat the most and keep you cool during your workout."
Certain leggings have an ultra locked-in feel, with a close fit that increases the blood flow to your legs and improves circulation. The extra oxygen flow boosts performance and aids the muscles in recovery, which means you might not feel as sore post-workout.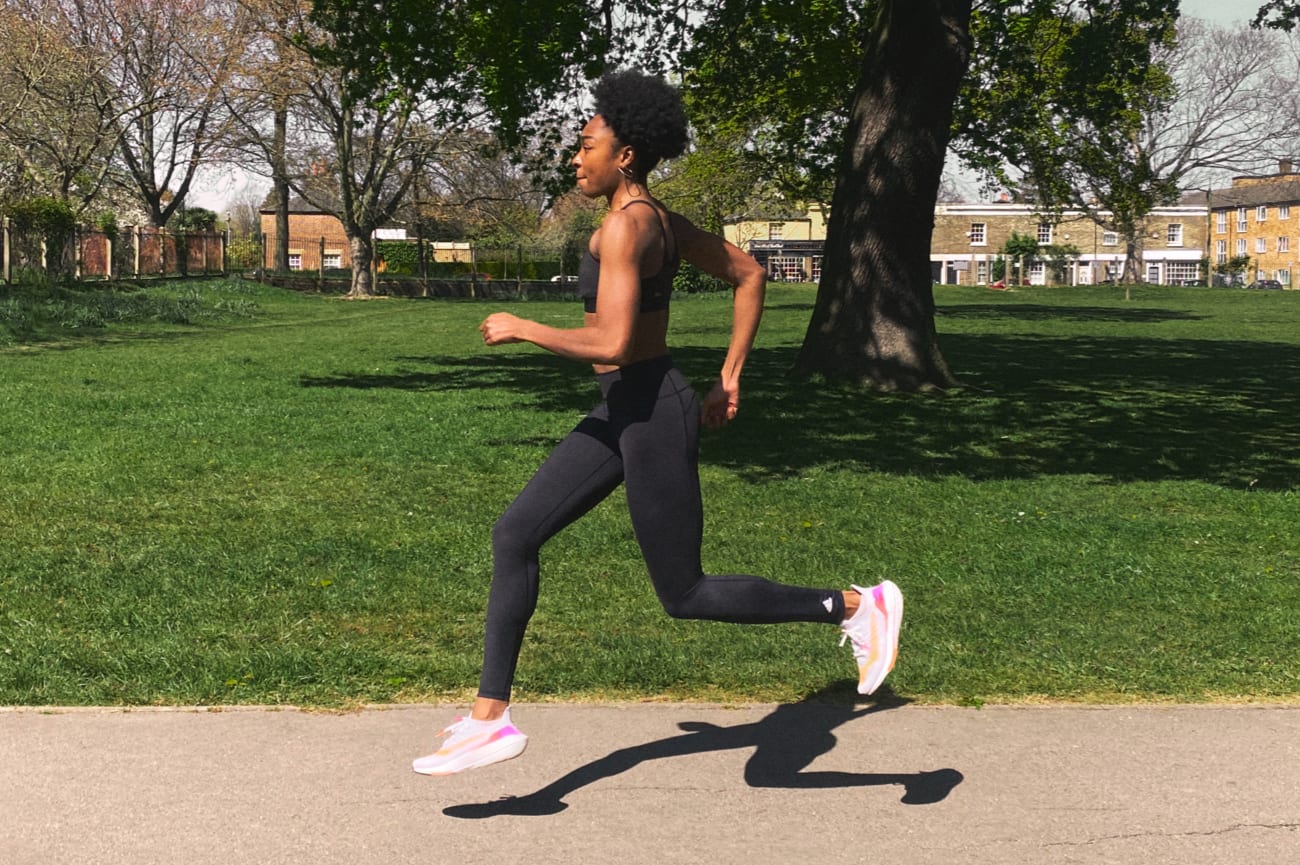 THE MATERIALS AND TECHNOLOGIES
Choosing a pair of leggings crafted from lightweight, breathable fabrics will make all the difference for high-intensity workouts. Water-absorbent materials and technologies like AEROREADY are designed to wick moisture from your body, which keeps you feeling dry and fresh as you move.
I especially recommend AEROREADY to anyone working out in warmer weather. Everything about the technology is ready to keep you cool. During colder seasons, our COLD.RDY technology is amazing. It keeps you insulated with an extra layer but still manages to draw away any sweat.
To join us in our efforts to help end plastic waste, look for products made with recycled materials. Many of our leggings are now made with Primegreen, a series of high-performance fabrics containing a minimum of 40% recycled content.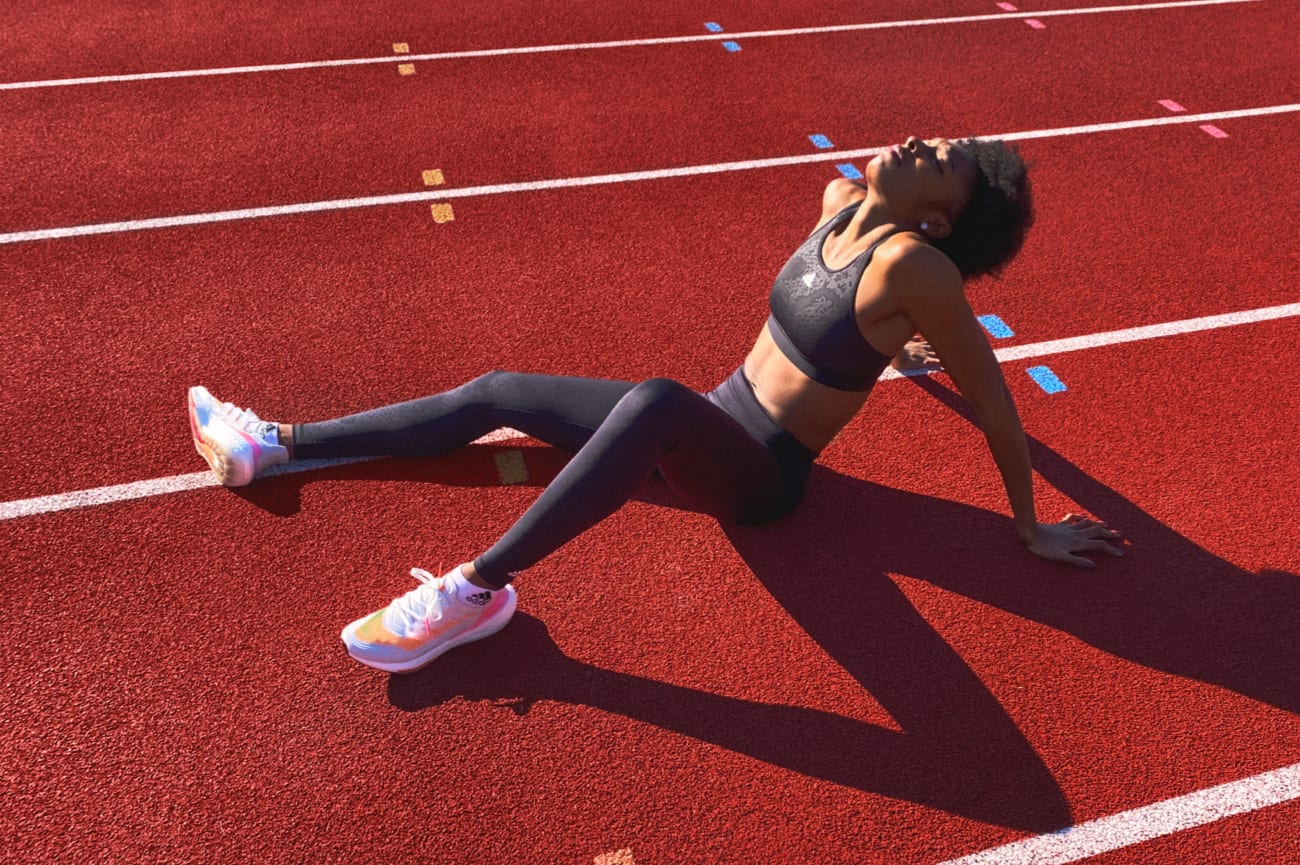 THE STYLE
The way your leggings look when you wear them can play a big part in your decision. "A flattering design is the second most sought-after feature that customers look for," Akesha shares.
Leggings that are flattering, fit nicely and accentuate your body shape will make you feel good when you put them on, which in turn may help you perform better.
Make it a set with a matching sports bra to master the look completely, choosing from different designs, patterns and colours to show off your personality and have a little fun with your workout outfits.
THE BOTTOM LINE
There are innumerable leggings to choose from, each with their own special features designed to enhance your workout. Whether you're running a marathon, doing squat reps at the gym or simply hanging out, the most important thing is how comfortable and supported you feel while wearing them. The perfect pair of leggings will feel smooth on the skin, have a secure, 'second-skin' fit, and keep you feeling ultra confident as you move.
BROWSE OUR LEGGINGS TO FIND THE RIGHT ONES FOR YOU
Stay Updated
Be the first to know all about stories, launches and events.