DESIGNED FOR BELONGING: THE CREATION OF THE ALWAYS ORIGINAL DROP.
WE HOLD EACH OTHER UP. SEEN AND HEARD. NO TWO OF US ARE ALIKE, AND NO ONE OF US IS ALONE.
You'll find these words on the clothing labels of every single item in the new adidas Always Original Capsule Collection. And if there's one group of people who truly understand the significance of those words, it's the Always Original collective.

Nine dynamic changemakers collaborating with adidas Originals, you'll find their names on those same clothing labels. One of those names is Naomi Otsu. For the new Capsule Collection, her designs highlight the empowering and encouraging words of the Always Original collective and bring them to life through powerful and energetic imagery.

An inclusive range of streetwear, sized to 4XL, the Capsule Collection encourages all true originals out there to embrace their power.

Naomi sees her work not as a challenge but as a privilege, a duty and an act of allyship. Creating designs that seek to reach out to an audience that is as diverse as it can be; it's what drives her.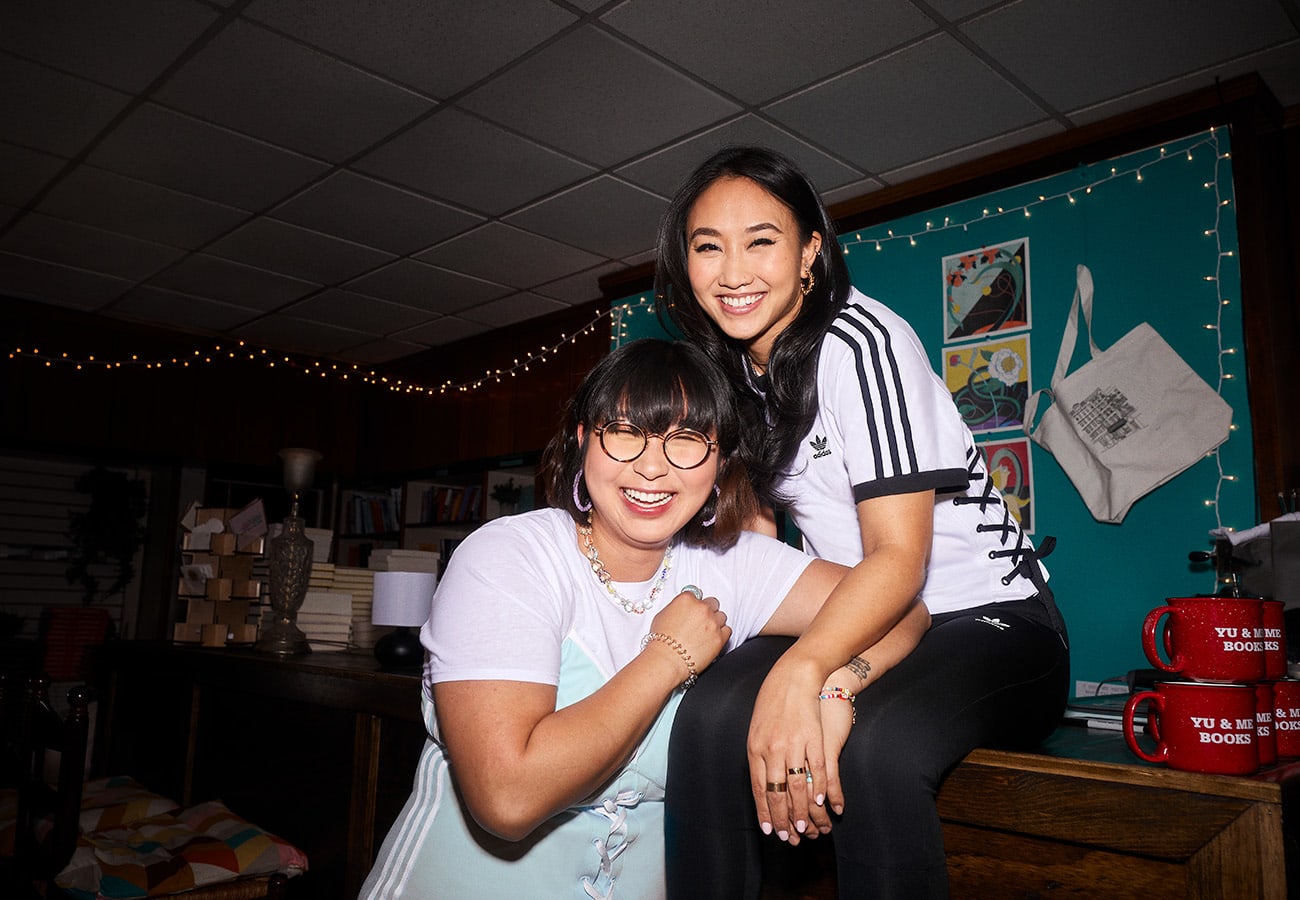 Naomi wears Always Original Laced Tee from the Always Original collection.
"Being able to use art to connect with others and make all of us feel less alone. My end goal is to make us feel like we are all a part of something bigger – and that makes my world go around." – Naomi Otsu
Born in New York and raised in Tokyo, Naomi found herself between cultures. Now, her design and illustration work not only gives her an outlet to express who she truly is – someone uniquely shaped and inspired by the cities and cultures she grew up in – it also gives her the chance to help others feel a sense of belonging.

With the support of the Always Original collective, inspiration for the Capsule Collection designs and illustrations soon flowed. Ultimately, the collection visualises their support for each other and the positive vibes that surround their work together.

The outcome is proof that community inspires originality: an inclusive, expressive range of streetwear with unashamedly unique designs. All built around the empowering words of the Always Original collective, and all designed to share and grow a sense of belonging and the strength to be authentically you.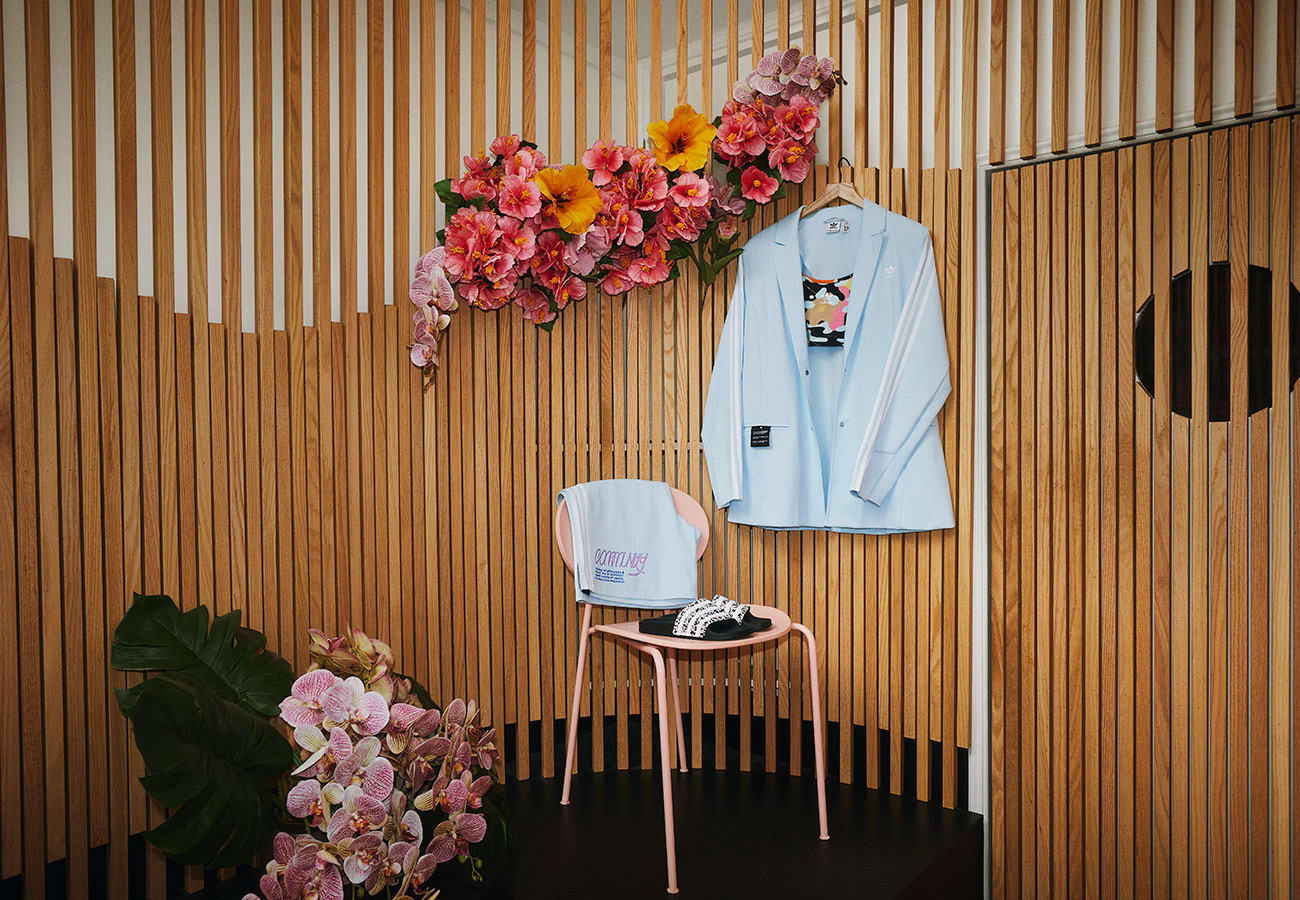 See pictured the Always Original Blazer, Boxing Shorts and Bra Top and Adilette slides.
"One thing that's really important to me is representation." – Naomi Otsu
Naomi knows that seeing is believing. Just like wearing is sharing. Because the more people who see the collection – actually out there in the world – and are touched by the empowering words, the more people will feel supported to be who they are.

But, beyond words, the designs speak for themselves.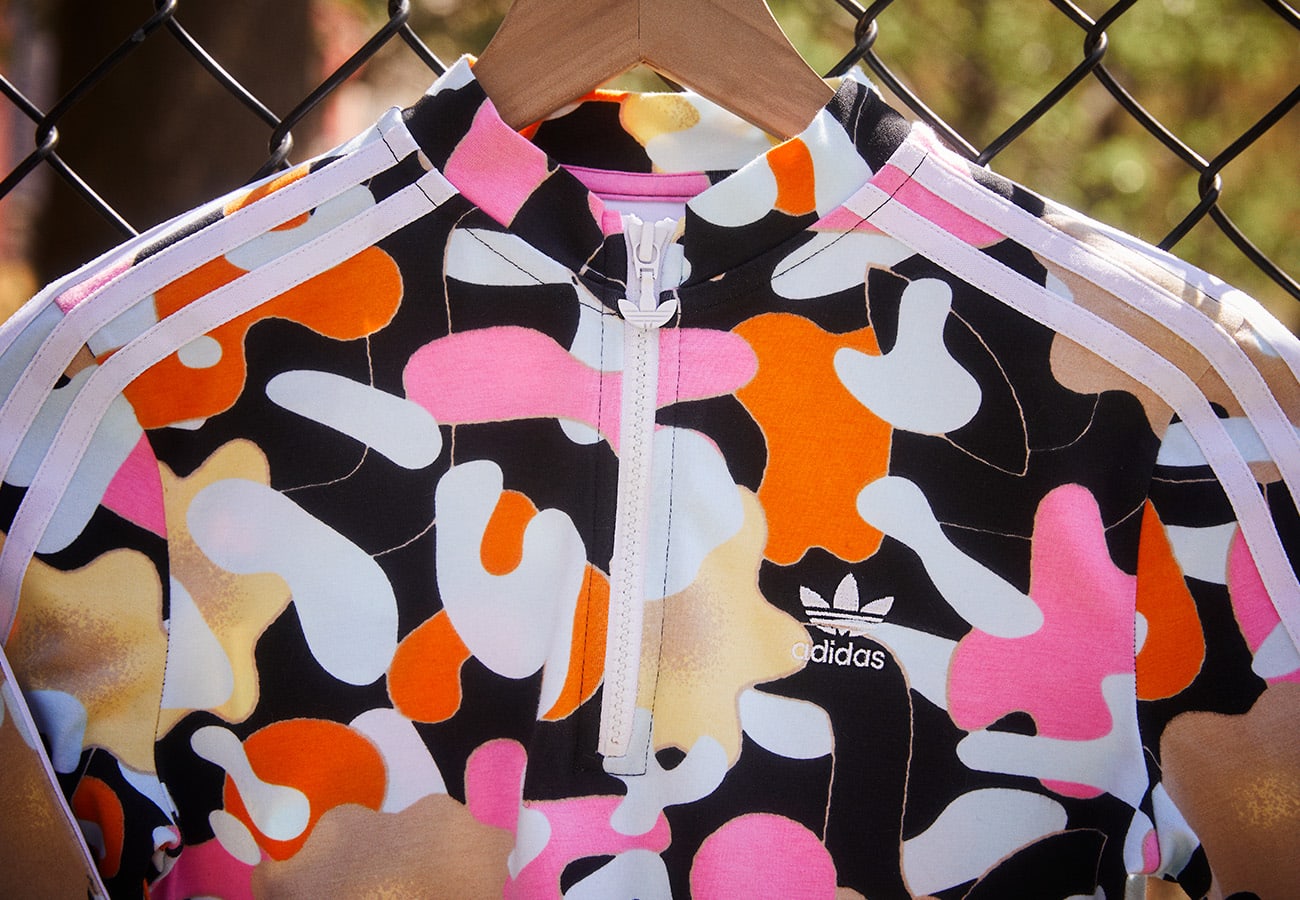 See pictured the Always Original Long-Sleeve Bodysuit.

The unique camo print, which runs throughout the collection, is quite simply the vibe of belonging. Of unique individuals coming together to create the beautiful tapestry of community. The flourishing that happens when we connect together.
"Being who we are is what drives my designs. Bold, unapologetic colours and graphics, and mixed elements in a collage effect that says 'community and belonging'." – Naomi Otsu

Because it's only when we feel in some way at home, welcomed and encouraged, that we can be who we know we are. Then, we can express our true selves. Our originality.

Inclusive, inspiring and expressive, the new adidas Always Original Capsule Collection is out now.
Stay Updated
Be the first to know all about stories, launches and events.