ADIDAS X PELOTON MEN'S COLLECTION
[8]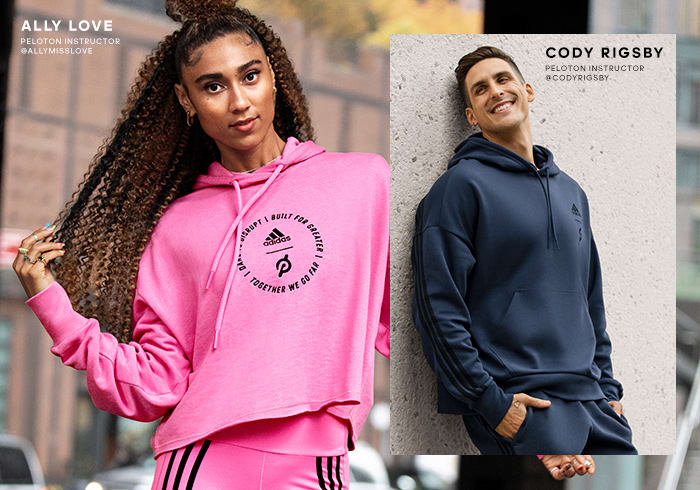 ADIDAS X PELOTON
adidas x Peloton have developed workout apparel to support your bold determination. Available in a full range of sizes, the collection includes everything you need for your workout and beyond. Designed with instructors Ally Love, Cody Rigsby and Robin Arzón, this collection takes you from the Bike to the workout mat or wherever you go. Join a powerful collective.
ADIDAS X PELOTON: A powerful collective
Coming together to empower the collective, adidas and Peloton have developed inclusive workout apparel to support your bold determination. The adidas x Peloton collab celebrates a community dedicated to performance. The collection spans everything you need before, during and after your session. From hoodies, sweats and leggings to bike shorts, tank tops and sports bras, you're set to ride, run, and lift to meet your goals. Shop the adidas x Peloton collection online for women's, men's, and unisex apparel to energize your next workout.