Why Mindfulness Matters with Yohan Blake
One of the world´s greatest sprinters talks about getting through tough times and the mindset that helps him remain positive and focused.
Yohan Blake's 2020 competition plans are in tatters. There's no Olympics or Diamond League for the former 100m world champion to shine at. There's no track time with his training crew and there's no certainty that any sort of a track and field season will materialize.
But what the Jamaican sprinter does have is the mindset to find the positives during these unprecedented times; the mental strength to focus on happiness, to hit the 'reset' button, adopt good habits and keep his goals front and center in everything he does.
To be honest this current sit
An athlete's motivation is derived from competing and winning. When even the hope of competing is taken away, it can cause you to question your very reason for existence. I suppose that is why so many sportsmen and women compete for longer than they really should. We easily get trapped into thinking that our only purpose is to compete. So, this sudden change has really provoked a lot of thought and reflection in me about my life, my mindset and my purpose.
For my game the mental aspect is absolutely key, now more than ever…
Without a doubt the physical is important. Every professional sportsperson trains to an incredible level. But I believe that everything starts in the mind.
uation hit me really hard…I am what I think. When your confidence is sky high you literally become unbeatable. Every race is already won.
This belief even has a kind of multiplier effect, because confidence and mindset change my approach to everything – to the way I train, how I approach a race, how I run. And believe me, the competition sees these changes as well!
But the opposite is also true. You could have done the most amazing training session, and hit all your targets, but if something in your mind causes doubt to creep in, it changes everything. It is all in the mind.
Challenges will pass, your goals should stay…
This is not the first challenge we have to go through, and it won´t be the last. I understand that this will pass, I remain focused on my goals and I haven't changed my routine. One good thing about being competitive is that you develop the mindset to do what is necessary. You know what you are capable of when you keep your mind fixed on what you are about and what you came to do. I tell myself that every single day.
But I am also reading a lot in an effort to keep up to date with the world and what definitely helps is humor - watching a good comedy that will make me laugh out loud totally helps me to unwind.
When you are faced with tough times, stay positive…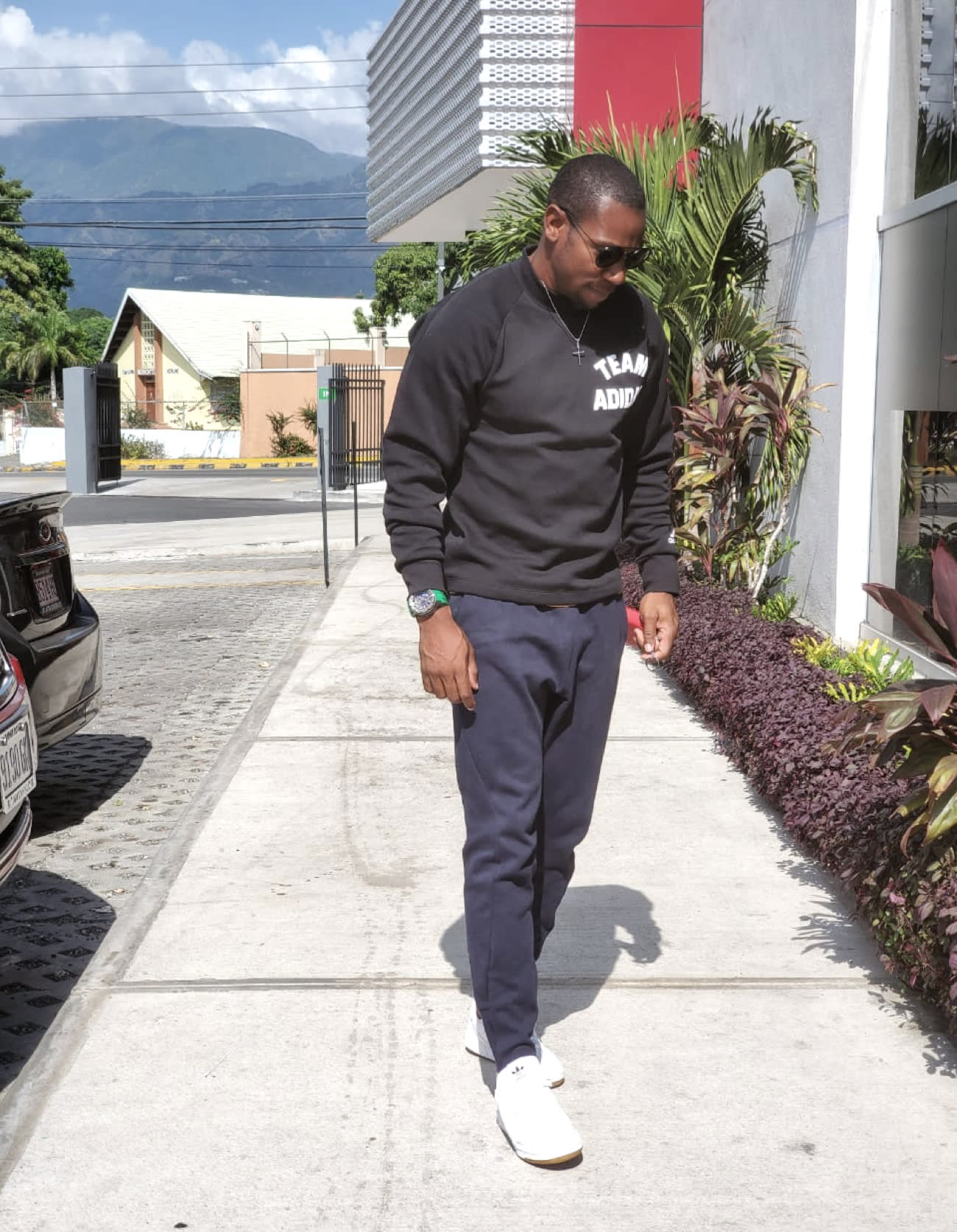 Coming back and getting back to the top of your game after a serious injury is a huge challenge. I remember the intense pain of the moment my hamstring detached from my bone, the journey to the doctor with my mind full of doubt and anxiety and fear and hearing him say that I would have to have an operation. It was like I was underwater, drowning in a nightmare and I couldn't wake up. But at the same time, I remember the resolve in me, a resolve that I still have, telling me that this was not how my career would end and that I still have more to achieve. And I remember the intense motivation that came telling me that no matter what, no matter how hard it would be, I will overcome this and compete and win again at the very highest level. And I did.
Whenever you are faced with challenges, adversity or pressure, stay positive and focus less on what is going on and more on the things that make you genuinely happy.
For me, physical activity always helps to clear my mind and keep me going. Exercise and activity releases endorphins in the mind and gives you a kind of natural high.
Make sure you are surrounded by the right people...


What I have also realized once again is the value of having the right people around you and being open to their support and advice to navigate through difficult times. The most important person in my life is God. He is literally my strength and the one who keeps me humble. And because I am a man that needs and thrives on companionship, I am also very thankful to have my girlfriend Laura who motivates me every day. She's always there to love me and make sure things go right.
The most valuable advice that I have ever been given came from Usain Bolt who told me that I must do track and field for myself and not for the people, because at the end of the day, it's going to be just you. It might seem selfish, but that thought has helped me to sharpen my competitive instinct. It made me realize that I had to succeed first and become as strong as I possibly can, to really be able to help the people I wanted to help.
Without that advice and mindset, I would not have been able to buy my dear mother, who I cherish more than any other person in this world, a house, or help my sister go to school.
And my advice to you…
What is going on right now will not last forever. Believe in yourself. I don't want to minimize in any way the pain and suffering and grief that is happening right now even I write this. But we endure and carry on because we have to. And however tough the situation…there is always a good side.
This is such a unique time for us to press the 'reset' button in our lives. It's a great time for us to look around and reevaluate what is truly important. Now is the time to change habits, mend relationships and fix ourselves also mentally.
Stay Updated
Be the first to know all about stories, launches and events.