MEN'S OUTDOOR TRAIL RUNNING SHOES
[12]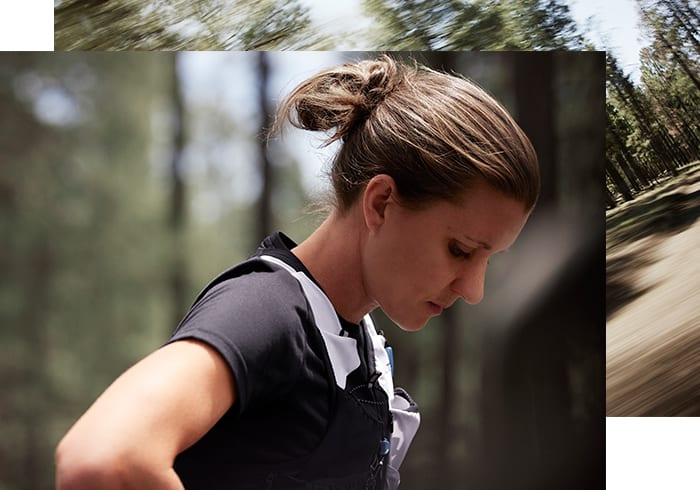 UNITED BY SUMMITS
When a race ends trail running keeps going. Every runner from beginners to world class professionals like Ruth Croft are on a journey of continuous improvement. Her trail in life has guided her to an appreciation of the importance of personal growth, balance and finding comfort in the uncomfortable.
LEARN MORE
Trail shoes for men
The adidas shoe collection for men is the ideal combination of comfort, performance, and style. adidas sneakers take your everyday look to a whole new level. You write the rules. Including which shoes you wear on the weekend and for work! Find your perfect fit! In adidas trail shoes, your feet can move freely while being perfectly supported. With trail shoes for men you'll be well equipped.
Make your own rules – adidas trail shoes for men
Be it brands like Essentials, Originals or Five Ten, with adidas trail shoes, you won't only catch people's eye during your next training session – you'll also grab the attention on the way there.
adidas brands – classic and trendy sport styles for street and field
Performance is the product line for athletes who demand the best of themselves and write their own rules with regards to fashion. adidas by Stella McCartney represents strong, modern women who give off positive vibes and are always evolving in order to pursue their objectives and dreams. Be edgy and cool. Whether you are working out or on the street, you are the eye-catcher! The oversize silhouettes of Japanese designer Yohji Yamamoto are just legendary! Y-3 has an authentic, brave and self-confident image thanks to its varying textures and generous draping. Looking for THE outfit for sport or streetwear? adidas Originals are crucial if you want to create a classic retro look. They will help you to redefine style, all the time!
We test new technologies like warm, proof and Stealth Mi6 under real-life conditions; on the field, track and court. The BOUNCE midsole ensures a shoe with comfortable absorption for full power on the court or wherever it may be required. The BOOST midsole provides full power with each and every step and enables the most reactive absorption that we have ever made. The progressive design of the adidas 4D midsole is based on athlete data collated over several years. Its unique grid structure is delivered by 3D printing via digital light synthesis, and for that reason it doesn't merely look really innovative but is also high-performance!
Corduroy, leather, polyester, recycled polyester and satin are among the materials we use to manufacture our trail shoes. Do you value sustainability? Hey, same here! That's why we use recycled materials in our production process. This means that when you take part in sport, you are not only doing something good for yourself but for the planet too. Our trail shoe collections include AX3, Response and Response SR. First a legend on the court, then on the street. The Superstar with the famous shell toe is a genuine fashion statement for any situation. NMD represents progressive design and combines running style with an urban look. When it comes to shoes, it isn't exclusively about style. When push comes to shove, our feet carry us day in, day out. This is why we place great value on adidas shoes combining both style and comfort.
Do you want to break and rewrite the rules? Fun and self-improvement are both possible with our products for men. Athletes know how fundamental decisions are to victory or defeat. Let our products for men inspire you and get the best possible support for your next goals. Our trail shoes are available in grey, burgundy, gold, and many other colors. Marathon, walking or workout – in that decisive moment, you have to show what you're made of. With adidas gear, you have the best possible equipment to do exactly that. Our sneakers are suitable for artificial grass, clay court, ground, indoor and turf.
The future begins now. Grab a pair of our trail shoes for men from adidas – and your moment is here.