"Some people think I am a shoe."
Stan Smith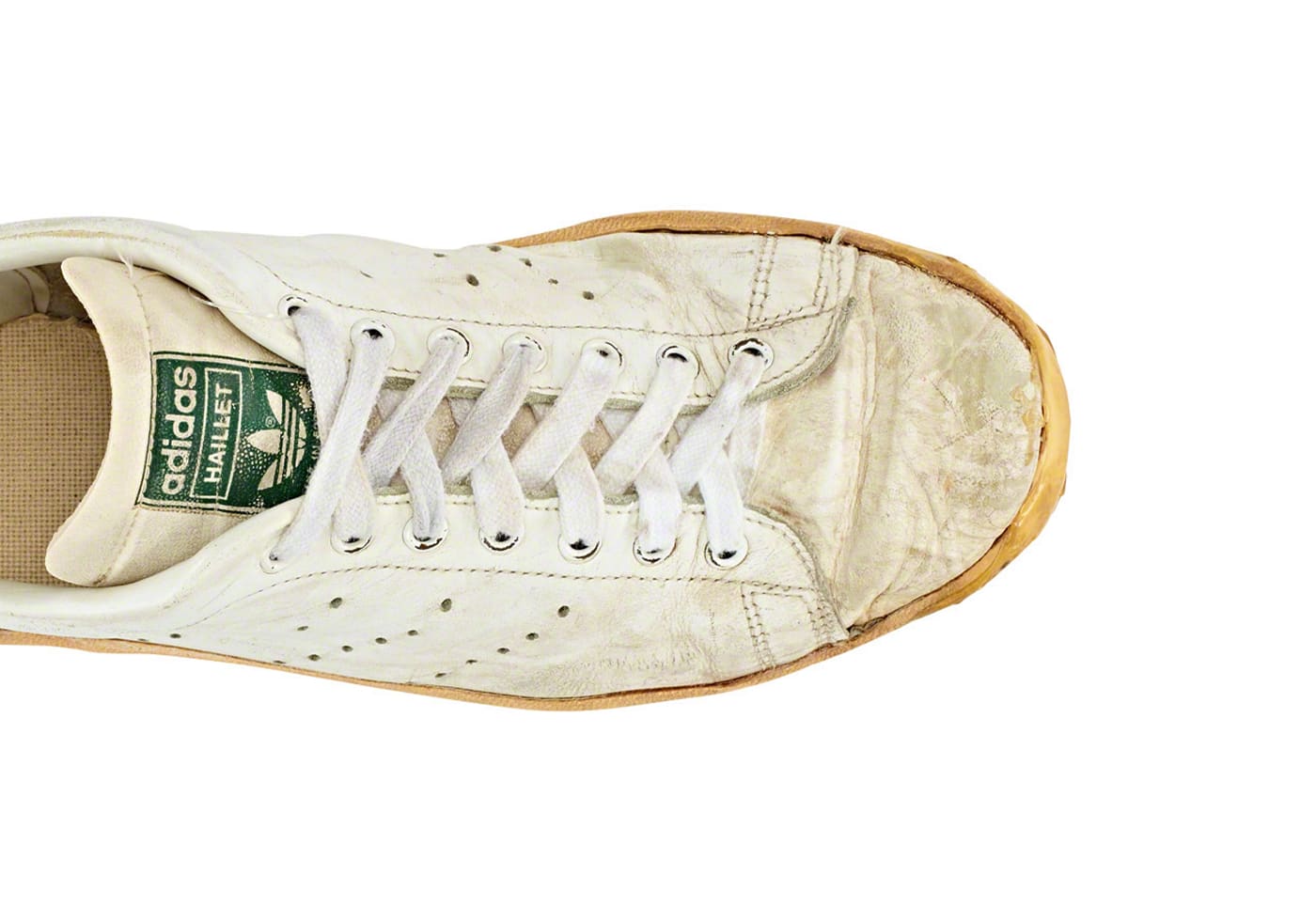 The Stan Smith model wasn't always called the Stan Smith. In fact, the eponymous silhouette was first named after French tennis star Robert Haillet. Haillet's shoe ushered in a new era of tennis footwear, becoming the playing shoe of choice for players worldwide—including rising star Stan Smith.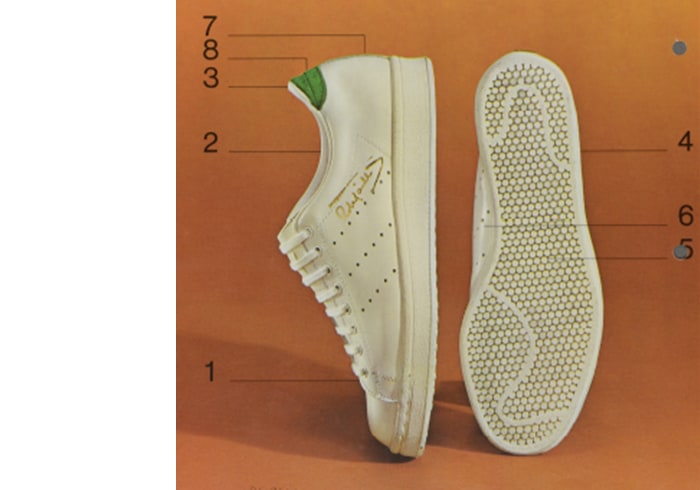 Smith would go on to win the 1972 Wimbledon Grand Slam and become the new ambassador for the Haillet shoe. Soon after, it became so synonymous with Smith that it would take on his name. And soon, a classic was reborn.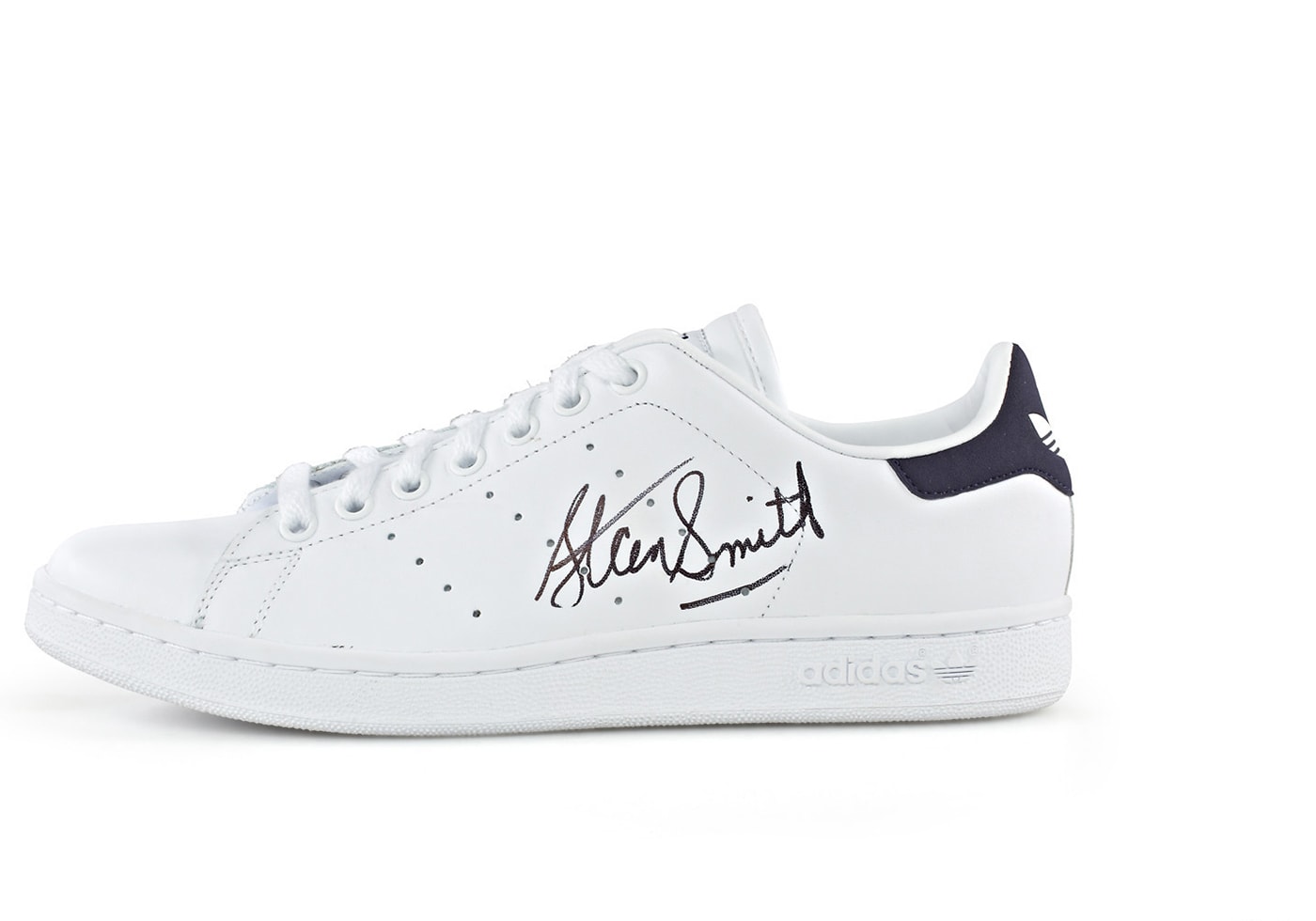 Now worn over four decades, Stan Smith has become a worldwide sneaker staple. The classic silhouette has been chosen for numerous high-profile collaborations, from Pharrell Williams to Raf Simons.
adidas Stan Smith Trainers for Men
Stanley Roger Smith, more popularly known as Stan Smith, was a former World Number 1 American tennis star and winner of two Grand Slam singles titles. He was also part of one of the most successful tennis doubles teams ever, the other half being Bob Lutz. Smith also won four Grand Prix Championship Series in his illustrious career. In 1971 adidas created a pair of shoes specifically for Smith to endorse, and the rest, they say, is sneaker history. Today, adidas Stan Smith for men is among the world's most recognisable pairs of trainers and ranks as one of the top tennis shoes of all time. The finest models of adidas Stan Smith shoes for men are much sought-after by collectors, fans and players alike. These shoes come in different colourways and iterations but still sport the iconic Stan Smith DNA that fans all over the world have come to love. Owning a pair of adidas Stan Smith for men is essentially having a piece of tennis and shoe manufacturing history that you can wear any time with pride. Stan Smith shoes are not just your ordinary pair of footwear – they're a piece of history that you can cherish for many years to come.
Simple is never boring
adidas Stan Smith for men come in many versions to suit individual style taste. Most of these versions sport the iconic perforated 3-Stripes on the sides of the leather upper, the Stan Smith logo and portrait on the tongue, and green foam padding at the back. Although relatively simplistic by today's sneaker standards, men's adidas Stan Smith trainers are never boring. There are versions that come in snakeskin pattern, with a printed sockliner or golden lace tips, and an iconic Trefoil logo on the sides. There are also iterations that use straps instead of lace closures to offer a snug fit and easy on-and-off adjustment. Whichever version of adidas Stan Smith for men you pick, you can be sure of its high quality, unmistakeable style, minimalist beauty, and the unmatched functionality that such an iconic pair of tennis shoes can offer.