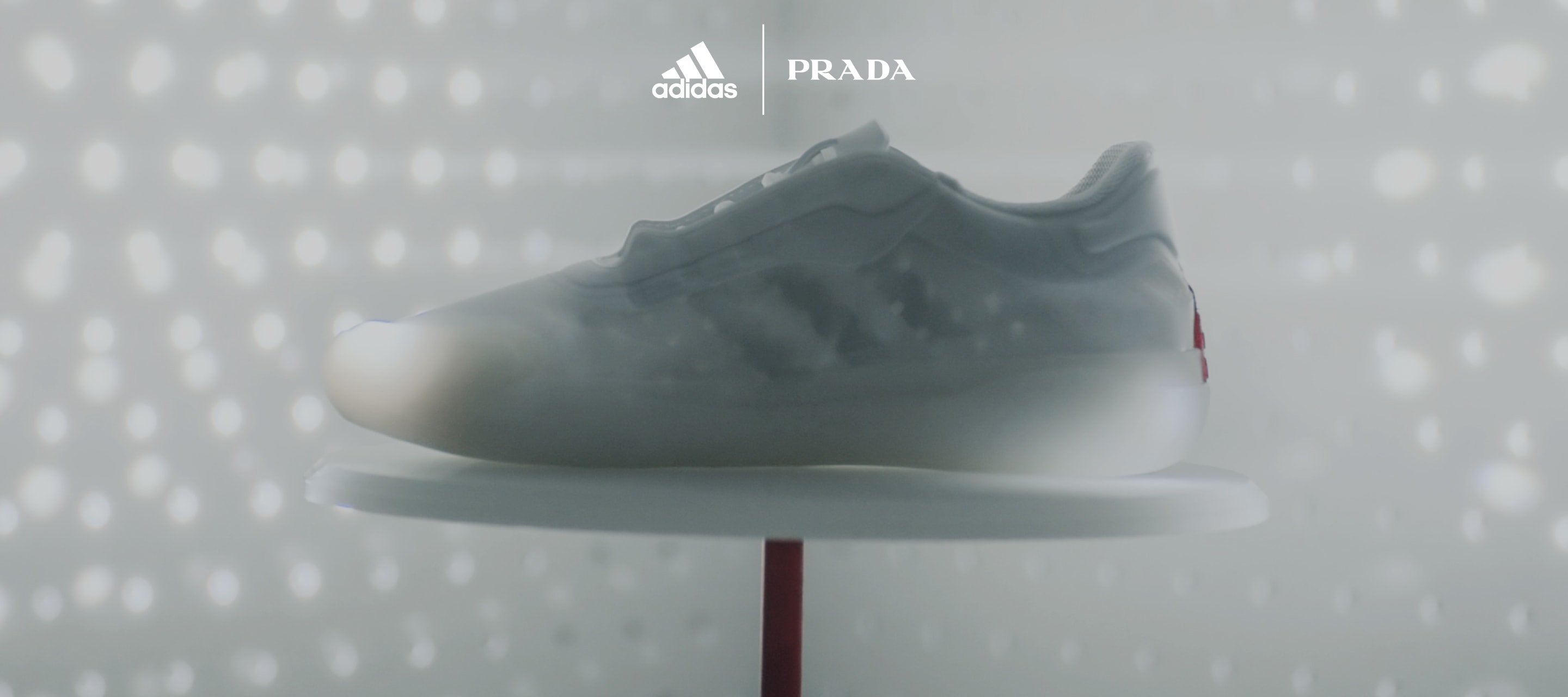 ADIDAS FOR PRADA
THE A+P LUNA ROSSA HAS SOLD OUT.

PRECISION BY DESIGN.
FUELED BY A COMBINED DEDICATION TO INNOVATION AND SUSTAINABILITY, THE A+P LUNA ROSSA 21 SERVES AS A COLLABORATIVE STEP TOWARDS BOTH ADIDAS AND PRADA'S COMMITMENTS TO THE ENVIRONMENT—FEATURING EXPERTLY ENGINEERED PRIMEGREEN, A SERIES OF HIGH PERFORMANCE RECYCLED MATERIALS.

CONSTRUCTED WITH SPORT PERFORMANCE AT ITS CORE, THE BRAND-NEW SILHOUETTE IS CRAFTED FOR COMPETITIVE SAILING, ITS ATHLETES, AND INSPIRED BY THE DESIGN OF BOTH THE NEW AC75 LUNA ROSSA BOAT AND ICONIC PRADA AND ADIDAS SNEAKERS FROM THE PAST.

THE SILHOUETTE IS A CELEBRATION OF A SHARED LEGACY OF SPORTING EXCELLENCE. BEING WORN, AND COMPETED IN, BY THE LUNA ROSSA PRADA PIRELLI TEAM AND DESIGNED AS A NATURAL EXTENSION OF THE ATHLETE'S BODY, THE A+P LUNA ROSSA 21 FEATURES A SLEEK, LIGHTWEIGHT LOOK AND FEEL, MATCHED WITH FLEXIBLE BAREFOOT STABILITY.
SIGN UP
THE COLLABORATIVE ENDEAVOUR CONTINUES. SIGN UP TO STAY IN THE KNOW.